Helping a U900 in the snow!!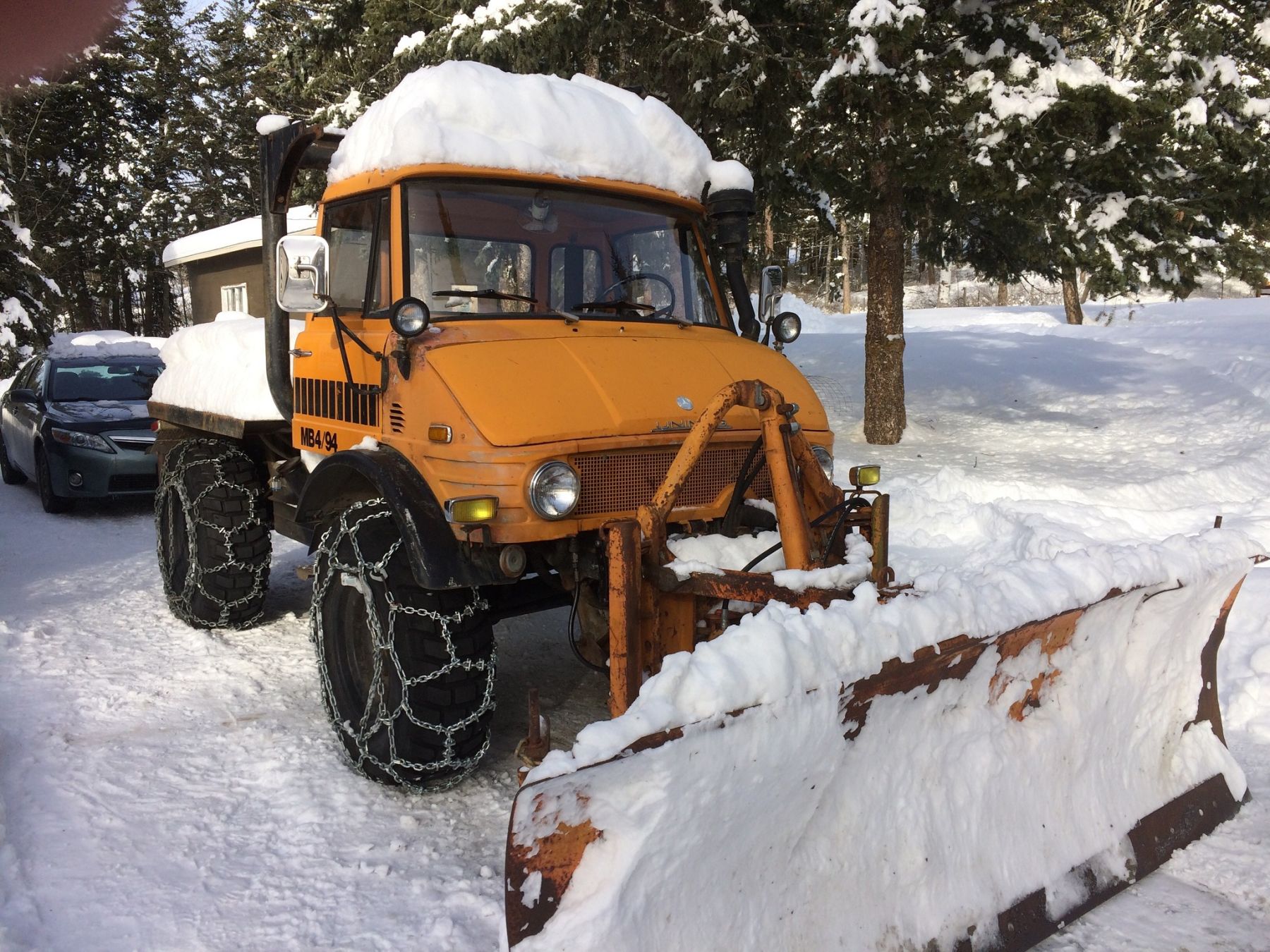 Colin contacted us late last year looking for some tyre chains and various other parts for his U900.
Colin needed the tyre chains for the harsh snowy environment where he lives in Canada, we were more than happy to help and found some suitable chains for Colins U900 to help him in the snow.
We recently received this image from Colin of his U900 with the snow chains fitted, he had just over 600mm of snow in three days which kept the Unimog busy and was rather thankful of his new set of snow chains.
Hello Helen,
Just a quick note to say thank you to you, Frank and the AV team for the great hospitality you gave me when I visited earlier this month.
My chains did arrive as did the NATO hitch....both are great.