Happy Customer!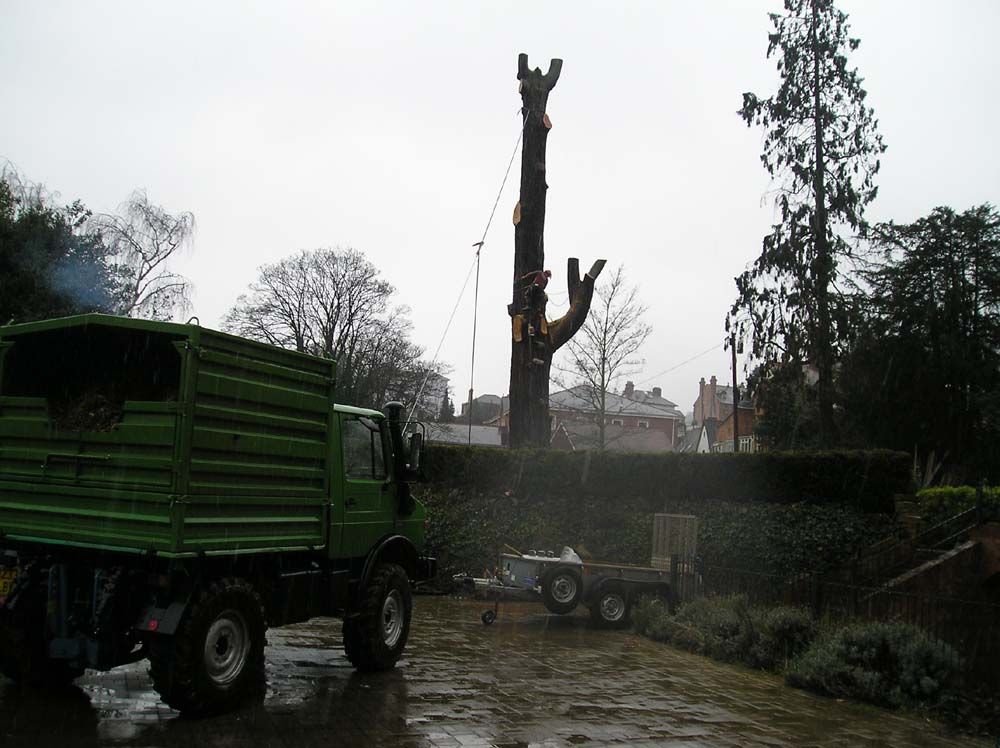 Tree Surgeon Paul Ennis is well pleased with his U1200AG Unimog which he bought from us a few months back. Here is a photo of the last section of a 150 year old Cedar about to be pulled over with the winch. The tree was felled in sections due to its close proximity with a road which is out of shot behind the tree.
The council would not allow a crane as it would have meant closing the road for several hours. This job would have been extremely difficult without the mog as there were no anchor points for a hand winch.
The local press came to take photos and were more interested in the unimog than the piece of technical genius that I was demonstrating !