Good Things Come in Small Packages!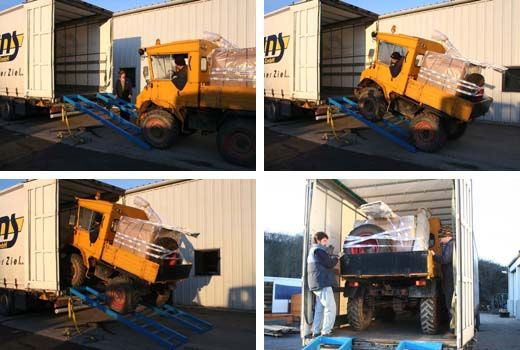 Here are pictures of a little 411 Unimog, being carefully loaded into the back of this wagon, ready for its long journey to pastures new in Europe.
This remarkable little 411 has been stored inside an airport hangar all its long easy life. It has managed to be driven 850 miles in 196, yes, one hundred and ninety six hours on the engine! It has a completely rust free cab and also the rare luxury of power steering. I'm sure it will make its new owner very happy!