FRONT MUDGUARD BRACKETS UHN U3000-5000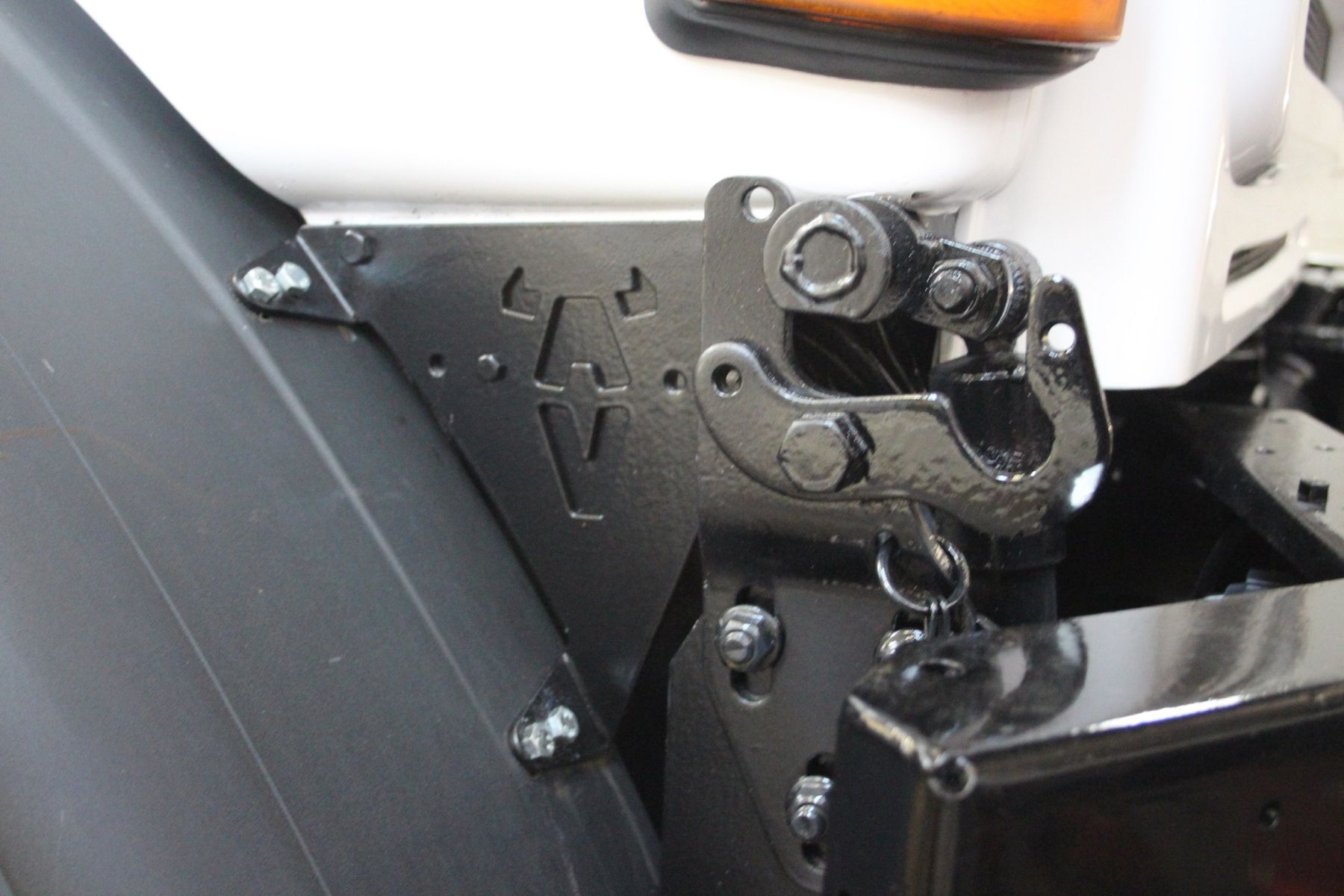 The front mudguard mounting brackets are often rusty and can really let down an otherwise tidy Unimog.
When sourcing some for a Unimog we have in stock we were astonished at the cost from Mercedes.
In response to this we have developed our own brackets which are a direct replacement for the originals. They are powder coated in black.
Price per pair (1 left, 1 right) £175+VAT (less than 1/2 Mercedes price).
These parts are suitable for all UHN models U3000, U4000 & U5000. They are not applicable to other Unimog models.
Our part number: AVZZ103