From This....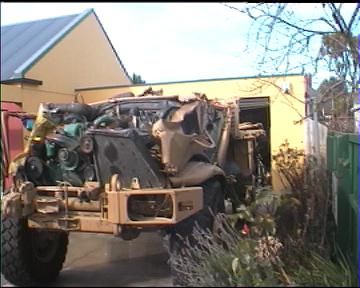 This is a picture of a U1700L - honest!!! This slightly damaged (!) Unimog U1700L belongs to Gary Reid from New Zealand. He bought it from the New Zealand army because for some reason, they didn't want it after it had had its accident!
Gary contacted us back in August 2008 enquiring about our new grilles we have for sale. After a few conversations and emails we sent a new grille to him along with a few other finishing touches for the Unimog.
All his parts are now fitted and below is a picture of the finished product!