From England to USA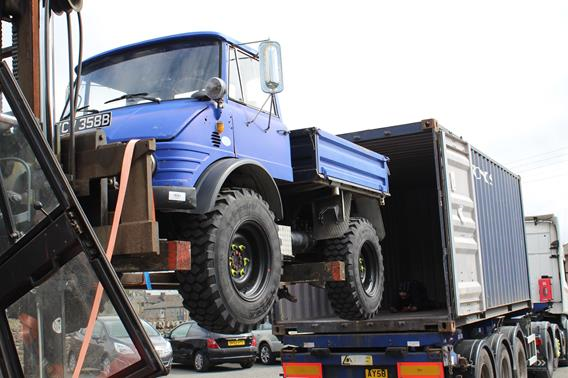 Being loaded up this classic 1964 Unimog U900 which we sold to our customer David.

Fitted with rear linkage, tow hitch, rear PTO with centraliser, heavy duty fixed hitch this Unimog was already well equipped.
Extremely hard to find in this condition these days - especially at 52 years old!!!!.
We had carried out a few repairs to the vehicle before it set sail, carrying out repairs to the roof of the cab.
We hope David loves his new Unimog and lets hope it's still going for another 50 years!!!