Fast Hub Gears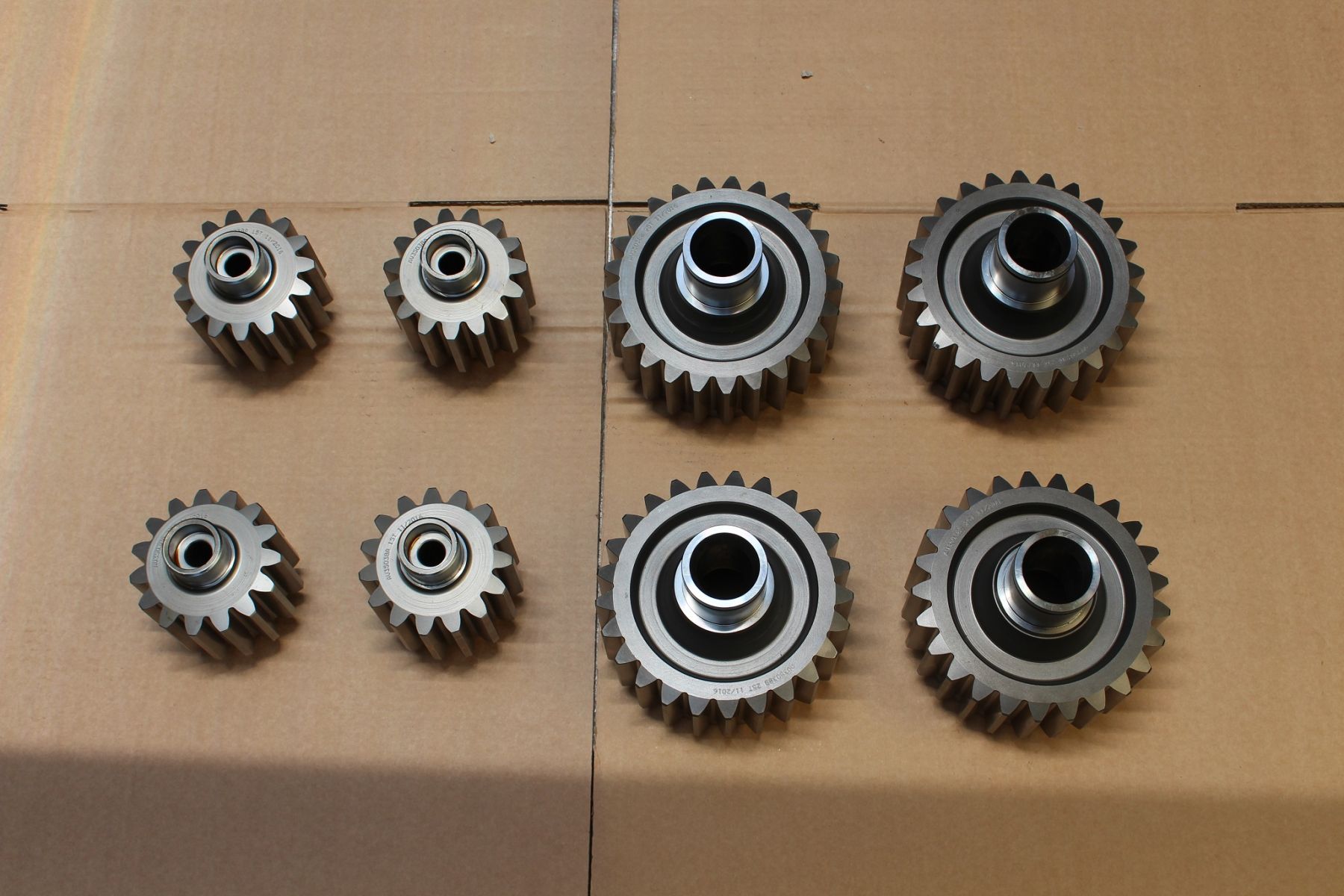 Brand new fast hub gears now available for most SBU square cab Unimogs with 6 bolt wheels.
The ratio of 25:15 gives a 20% speed increase/reduction in engine revs at a given road speed compared to the standard hub gears.
This ratio was used by Mercedes on some emergency vehicles but has long since been unavailable.
Our new gears are manufactured in Europe and are machined to the same tolerances as the Mercedes factory gears.
Fitting is straightforward and no special tools required. Assembly instructions are included in the Unimog workshop manual.
Benefits include:
- More relaxed cruising.
- Reduction in engine revs at same cruising speed.
- Reduction in noise levels.
- Reduction in fuel consumption.
- Increased range.
- Improved usability.
- Increased re-sale value.
Special promotional price for 1 Unimog set = 4x spur gears & 4x side gears £1880+VAT. Usual price £2500+VAT.
Note that it is good practice to replace all seals and to inspect bearings whilst replacing the hub gears. We can supply any necessary parts at additional cost.
Please contact us with your axle numbers and chassis number to confirm whether these gears are suitable for your vehicle.
These gears are not suitable for 406/416 models. For these vehicles we offer faster ratio crownwheel & pinions.
Your old gears may have a part-exchange value if they are in good condition.