Expanding the Fleet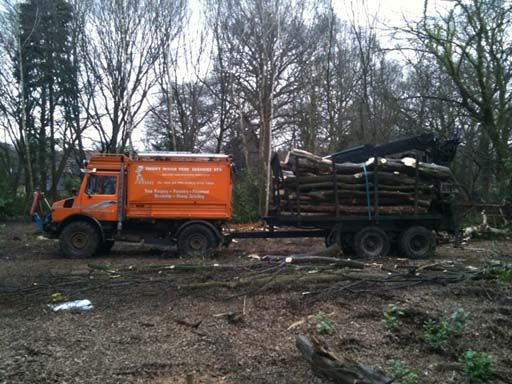 Thrift Wood Tree Services already have a U1250 which they bought from us back in September 2006. As you can see from the picture, its working hard for its owner and definitely earning its keep!
Recently, Thrift Wood have added to their fleet and have bought a more powerful U2450 to help pull those huge trailers full of wood. The U2450, with its 245hp will have no problem! The Unimog is currently being worked on in our workshop. We are carrying out a full service and fitting a number of our tailor-made accessories including a soundproofing kit, roof top storage box and aluminium diesel tank.
Once the stereo, spotlights and worklights are all fitted, this Unimog will look pretty impressive! If you would like to upgrade your Unimog or add to your fleet, please visit our Unimog stocklist. We update it as soon as we have something new come in, so its definitely worth adding to your favourites list!