Excellent Mb Trac Record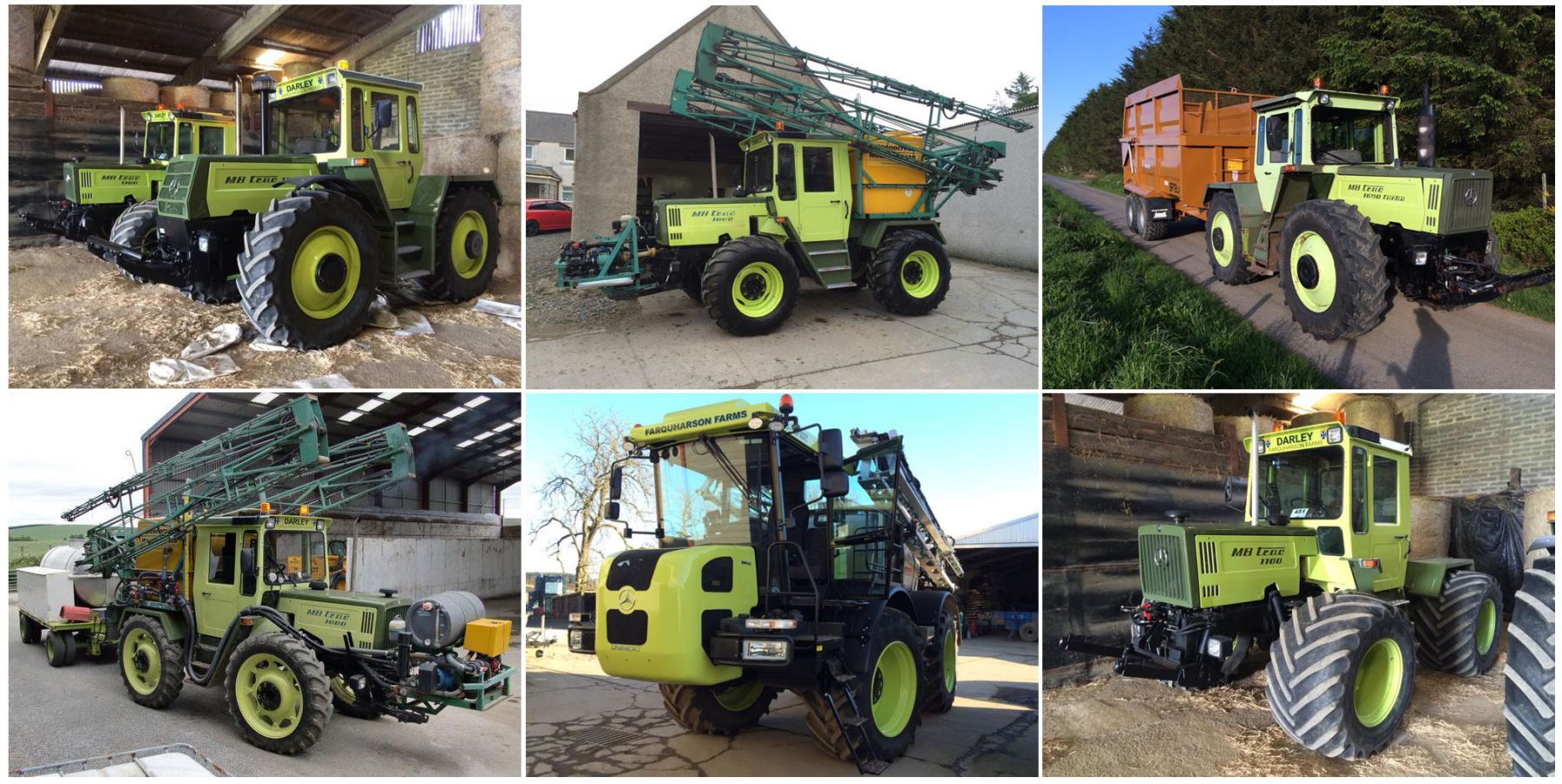 Last month we spoke to James Farquharson of Farquharson Farms in Aberdeenshire who own a fleet of MB Tracs. James's father bought his first MB Trac in 1982 (before James was even born!). It was a 900 turbo followed shortly after with a 1983 1000. James' love for the MB Trac started at a young age, growing up around them and the first tractors he drove.
James told us they currently have a fleet of four MB Tracs on the farm; a 1985 MB1500 (the only original to the farm); a 1986 MB1000; a 1989 MB1600 Turbo; and a 1990 MB1100. They also have new U400 "S-trac" forward control sprayer (based on a Unimog chassis).
We asked James the role the MB Tracs play on the farm and he explained the MB1000 with 2000 litre demount sprayer is used to supplement the farm spraying in tricky seasons and for spraying grassland. The MB1100 sits on flotation wheels all year round and pulls a set of 12m cambridge rolls as well as raking silage. The MB1500 is used mainly for haulage; it pulls a 10,000 litre bowser of liquid fertilizer to the fields when sowing. And the MB1600 they have only acquired recently so are yet to decide on its job description.
We asked if the MB Trac were up to the job at hand and proving beneficial. James claims the small tracs are very good for demount sprayers as they are light, very well balanced and don't burn a lot of fuel, and the larger trac models are well suited to haulage because of the extra power, suspended front axle and the higher road speed.
James believes the key features and benefits of a MB Trac are excellent fuel economy, reliability and ease of replacing parts, even an original 30yr old rusty bolt will come out and re-use without stripping the threads!
His advice to any potential buyers is as long as there is oil in the engine (and it is black) and a good gearbox (as they can be expensive to repair) then you can't go far wrong. He says it's not down to the hours it's done, but if it's been loved or tortured and the way it feels when you drive.