Electronic Speedometer Upgrade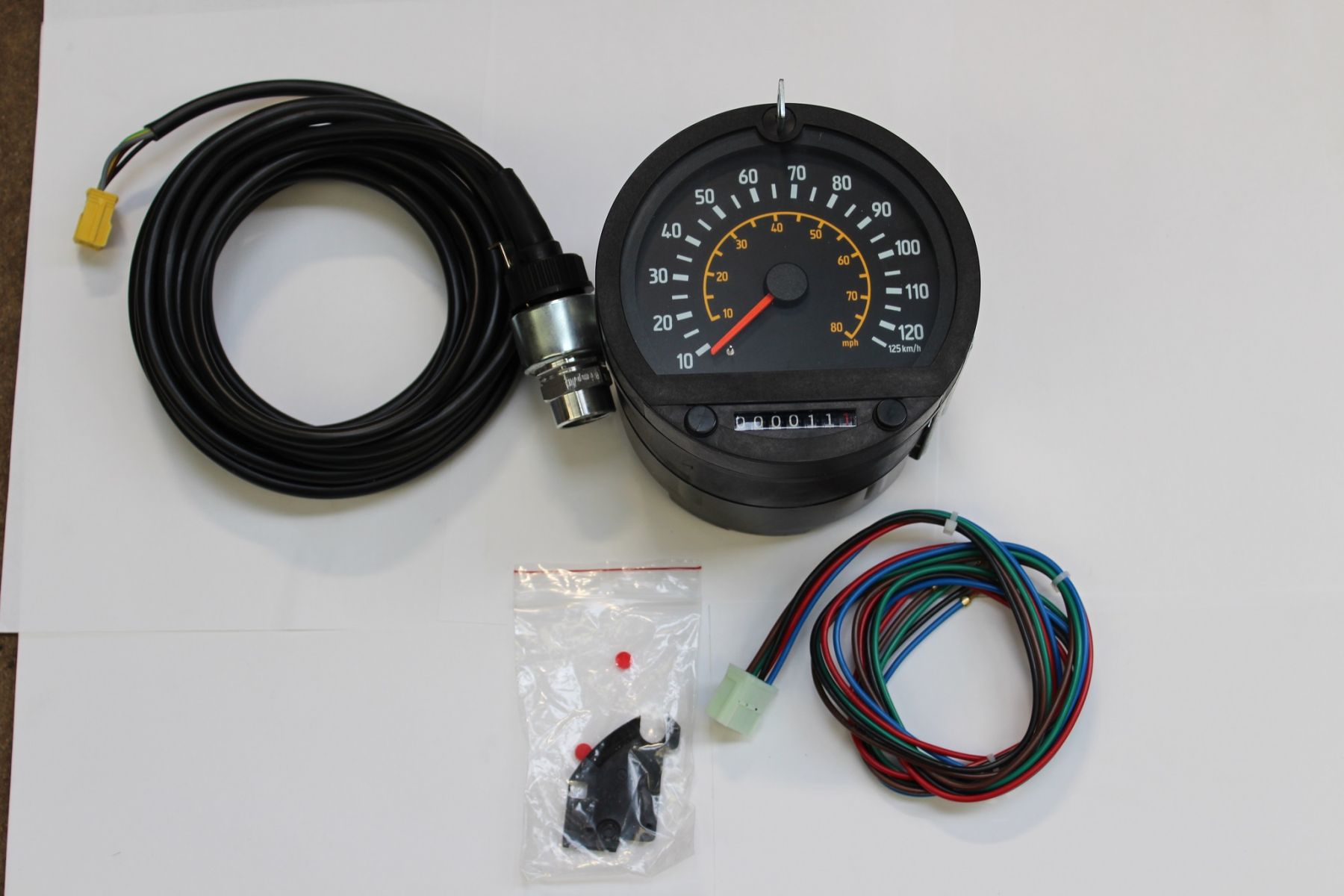 We have developed a kit to replace the existing cable driven speedometers fitted to a lot of the older Unimogs with a fully electronic system.
This type of instrument has a number of advantages over the mechanical type :-
It is easily adjustable to cope with different wheel rim & tyre diameters and various gear ratios in the axles.
More reliable and smoother reading.
Better value as the electric cable normally fitted for life and does not need to be replaced.
Quickly fitted and wired up.
Odometer more accurate for fuel consumption calculations.
This product complements the various axle upgrades we are now marketing as the existing speedo becomes totally inaccurate when the fast gears are fitted.
http://www.unimogs.co.uk/our-s...

The speedos can be supplied with a pre-set mileage on the odometer to keep your service history accurate.
It comes with detailed instructions for calibrating on your Unimog.
This procedure involves counting turns of the speedo drive output over a measured distance which you can do manually or we arrange the loan of a mechanical counter for you.