Ed Carpenters U500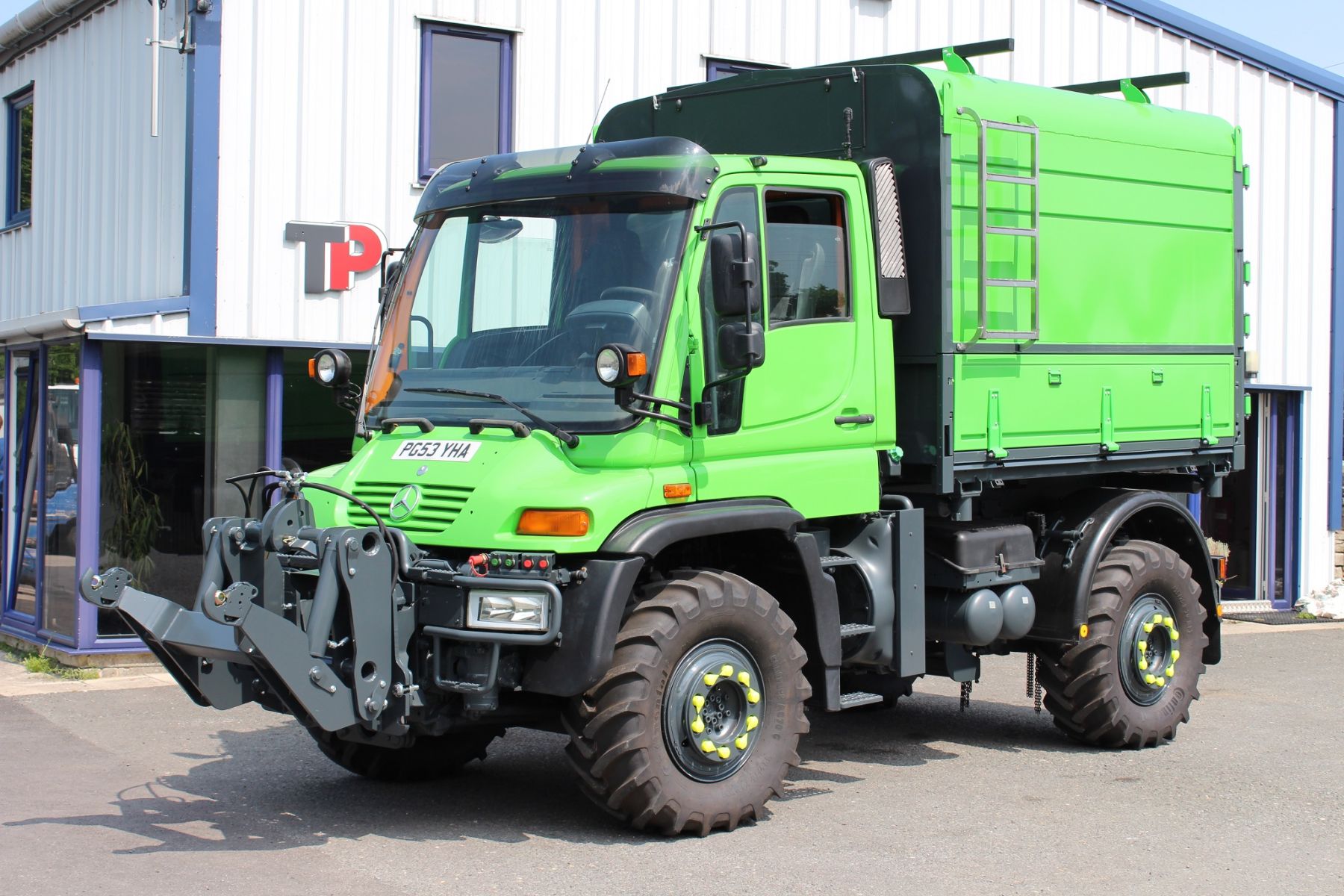 Ed Carpenter purchased this U500 for use in his forestry and groundworks business, with Ed being in the forestry industry for 20 years he decided it was time for a change.
Ed has always wanted a Unimog since he was 8 years old and today his dreams came true of owning one, not only that the Mog will help Ed in his business immensely as it ticks all the boxes of his work and more.
The Mog will be towing a low loader trailer carrying plant & equipment, the Mog will be used for environmental work on rivers and other various jobs.
You will see this beautiful looking Mog working on the marinas on the Thames in the coming weeks so make sure you keep an eye out for it.
We manufactured a fantastic chipbox which can be removed from the standard body when not required.
It incorporates a large toolbox along one side, top hung door for side tipping and double barn doors at the rear as well as a flap in the headboard for a front mounted chipper.
The design of the box mirrors the Unimog cab design with a smooth curve to the roof and the swage line of the cab continues into the body.
We also added a very heavy duty front linkage suitable for a crane fed chipper or mulcher and a fixed tow hitch for Ed's new plant trailer which is finished in the same striking colour scheme as the Mog.