Dubai Desert Truck Rally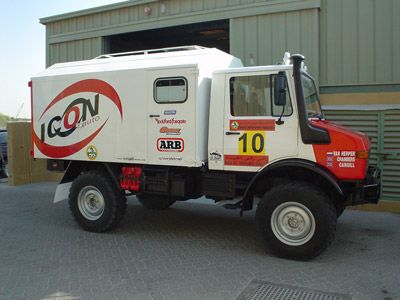 Always nice to hear from a WINNING CUSTOMER!! Chris Cargill of Icon-Auto in Dubai has just returned with a pleasing first result from entering his U1300L into the Desert Rally. With a very short turn around Icon-Auto have fitted our fast axle ratios into their superbly turned out truck.
The resulting speed increase was a massive advantage in the race. They are now considering a turbo conversion to wind up the 'Dune climbing' performance and possibly even an Intercooler kit from us for the full monty. Next stop 'the DESERT CHALLENGE'
Have a look at www.icon-auto.com for a detailed breadown and update. GOOD LUCK CHRIS AND TEAM!