Doka Update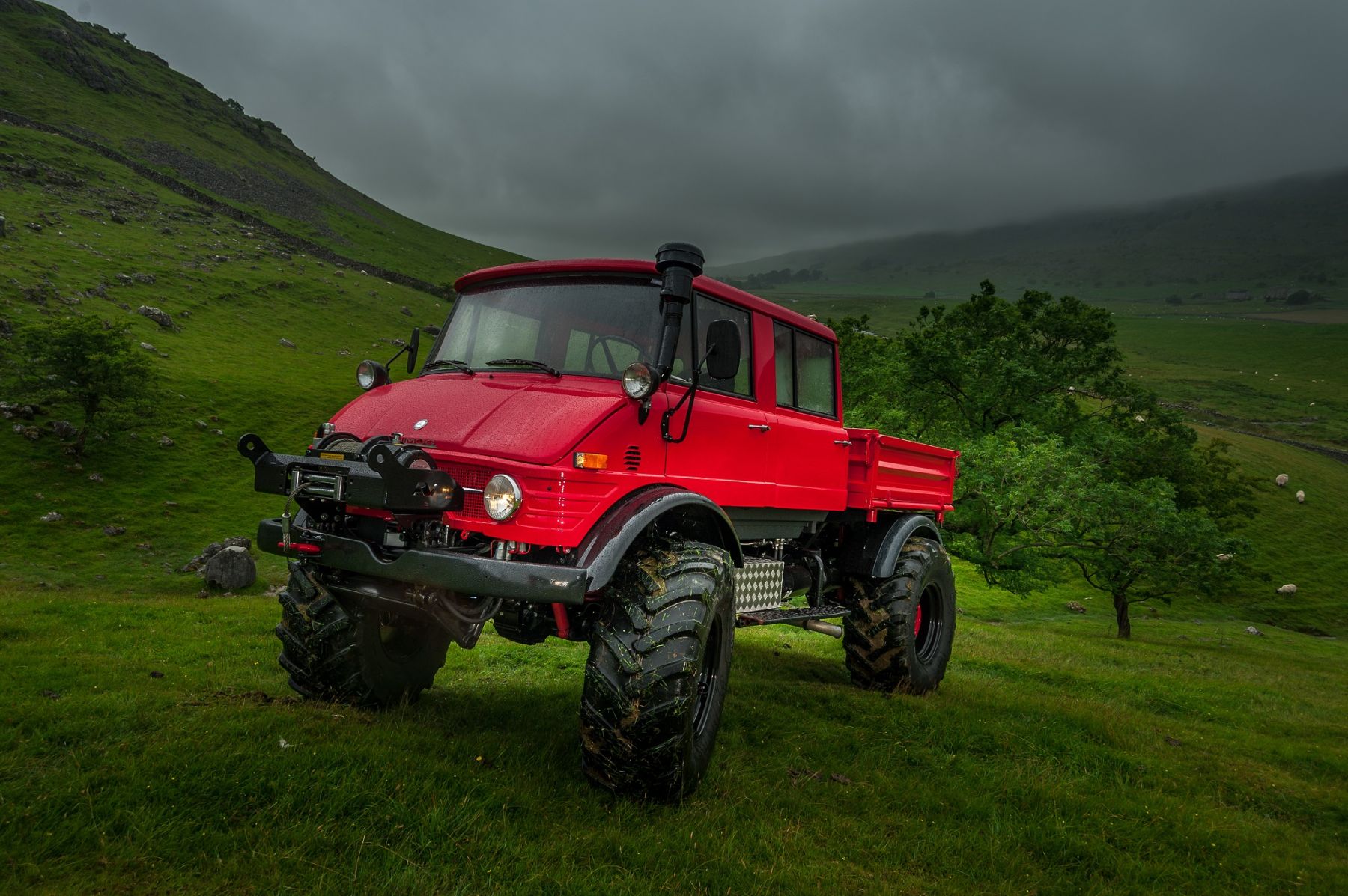 Regular readers will no doubt recognize this beauty.
Our epic U1100 DOKA project is now complete.
We are thrilled with the outcome and we are sure that the new owner in Boston, USA will be too.
He contacted us with a "wish-list" for his perfect Unimog and we worked through lots of options to achieve exactly what he wanted; even down to the Unimog badge on the tailgate!
It's impossible to list everything we have done to the Mog but in summary:
-Strip down to bare chassis
-Chassis blasted and powder coated.
-Cab completely restored with new panels and fabricated floor.
-Reconditioned engine with recalibrated injection.
-Turbo conversion kit
-50mm cab lift
-New rear body
-Fast ratio crownwheel & pinions.
-All components stripped and repaired/replaced/upgraded before being refitted to the vehicle.
We have a similar U1100 DOKA in build at the moment. If you can see yourself driving an incredible vehicle like this please contact us to reserve it.