Dave & Nicolas converted Unimog camper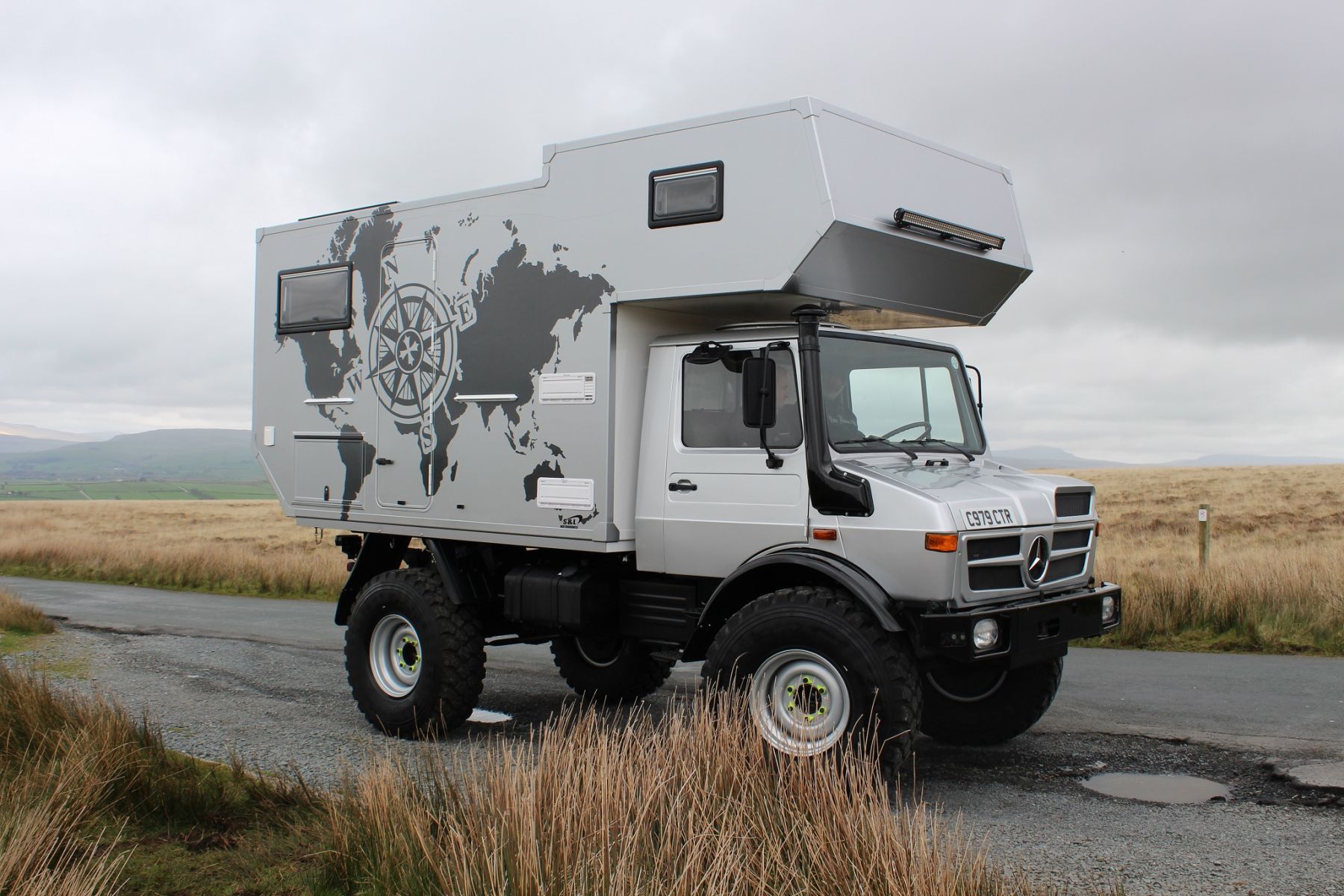 Dave & Nicola came to us looking for the perfect camper Unimog vehicle.

After a few discussions we decided on our stock U1300L, this Unimog had been used in many different ways before being converted.
It was used as a Wedding car for Emmas big day in 2016 and then it was used as a Marketing tool for us and Mitas tyres, before finally being converted into a camper.
The Unimog had already been fitted with our "superfast" Crown wheel & pinion, to give the Unimog a bit more power we fitted a turbo and intercooler.
Before Dave & Nicola took there Unimog away on it's travels we grabbed a few images, we were extremely happy to have worked with them on this project and we hope the Unimog has many happy years of travelling.
I'm sure Dave & Nicola will be sending pictures of themselves and Moggy on their adventures.