Danish Mog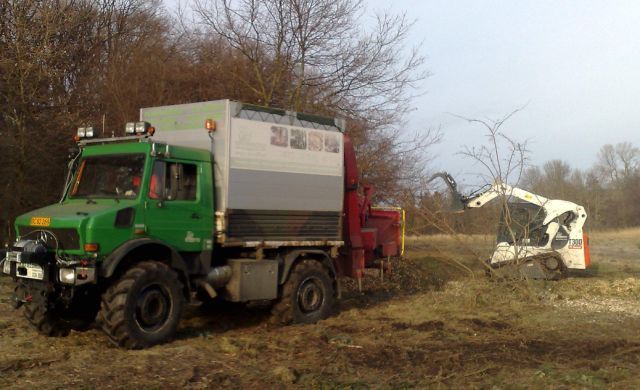 This huge U2450 belongs to Nickolai Schlecter of Danish based tree surgery company Stuboggren. The U2450 is the new addition to the companies equipment and has a TP 270 attached to the back. They are also running the mammoth TP 400 which can take logs up to 400mm in diameter!!
Recently we sent a crate load of parts to Nickolai including tyres, rims, a silencer, a 6.8T Come Up HV15000 hydraulic winch and one of our own mounting kits to go with it.
To check out what Nickolai and the Unimog are up to, visit www.stuboggren.dk. I just hope your dutch is better than mine!