CUSTOMERS COME TO TOWN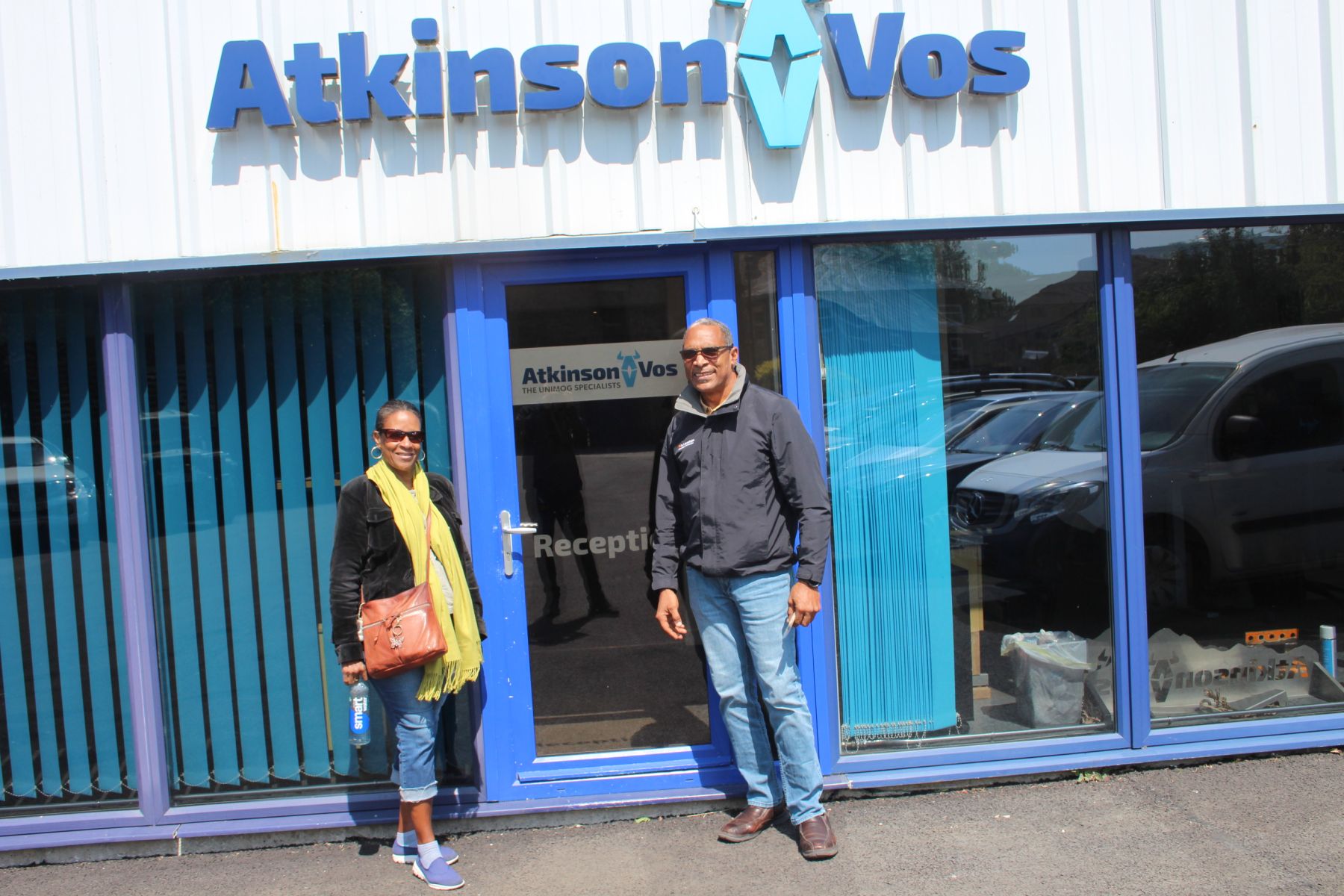 We had the pleasure of hosting some very special customers last week. Philip and Amber have been customers of Atkinson Vos for over 10 years.
They have a fantastic company in the Caribbean Island of Dominica WACKY ROLLERS DOMINICA ! Wacky Rollers operate tours and activities for visitors, they also operate 4 U1300L Unimogs that take visitors into the mountains so they can soak up everything the island has to offer.
These Unimogs have proved to be more reliable and simpler to work on compared to the Land Rover 101s that they previously owned, Philip does all the maintenance and repairs of the Unimogs in house.
We were very touched that on their trip to London they chose to spend over 3 hours in the glorious sunshine to travel up to us and discover our operations here and to talk Unimogs. We really enjoy meeting our customers, its great to put a face to the voice on the end of the phone after so many years working together.
We're preparing another order of parts which will soon be winging its way to the Caribbean. We ship parts worldwide so wherever you are on the planet drop us a line and we'll be ready to help you