Customer U900 restoration in India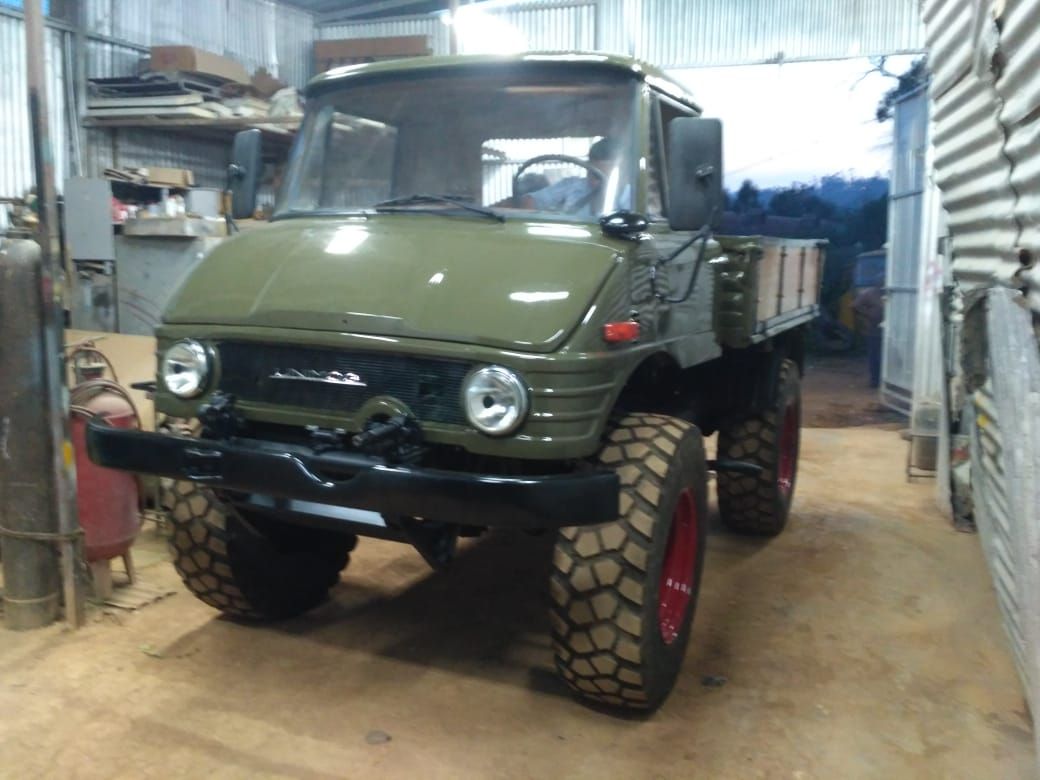 We love helping our customers from all over the world. There aren't many Unimogs in India so we were particularly interested when Unimog fanatic Solly contacted us about a U900 406 model which he was restoring.
The Unimog was in very bad condition due to lack of repairs & maintenance. Having stood for many years several parts had been "borrowed" to help other vehicles.
We were able to help him with some technical advice and some parts which were missing or had been butchered from the vehicle.
We think Solly had achieved a brilliant result with his restoration.