Cream of the Crop!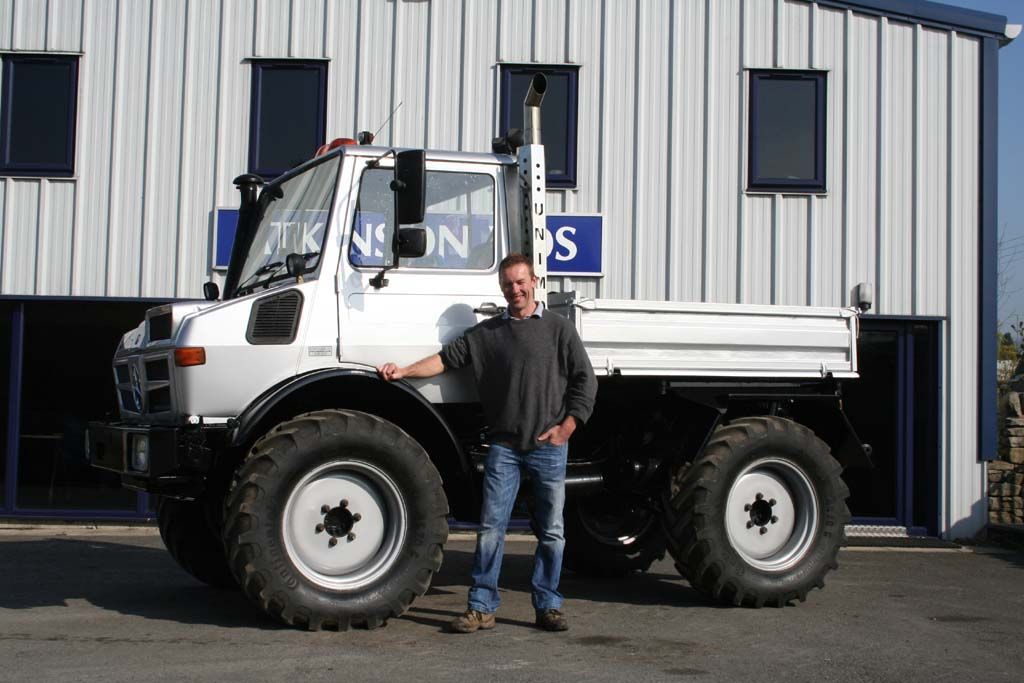 Iain Graham looks very happy here stood next to his new Unimog U1200AG! This Unimog looks the bees knees with its fresh new coat of silver shining in the Bentham sunshine!
Along with a fresh coat of paint, we also fitted a number of our Unimog accessories. The Unimog has a stainless steel exhaust stack, a soundproofing kit, new wheels and tyres, hydraulic trailer braking and best of all, one our new intercooler kits to increase the Unimogs power and fuel economy.
Iain will be using the Unimog in his cattle service business based up in Carlisle. If you like the look of this Unimog or are interested in any other of our vehicles, please give us a call on 015242 62922 or email simon@unimogs.co.uk.