Containers to Africa!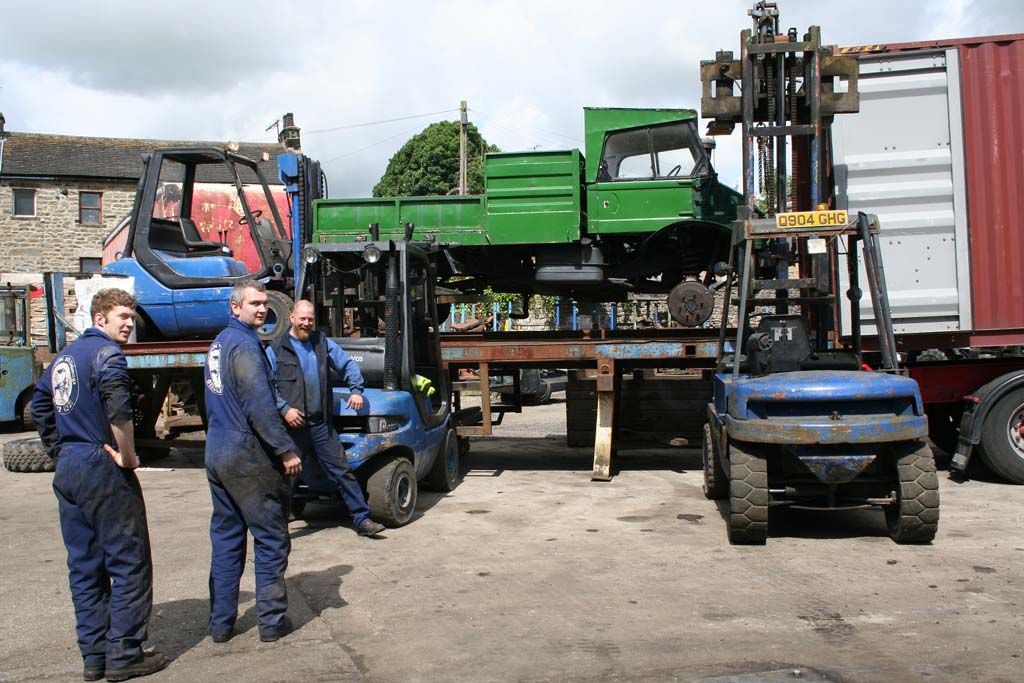 Here are a bunch of likely lads!!! Tom, Phil and Michael are taking a well deserved break from loading the third 40ft container full of unimogs, MB Tracs and spare parts heading for Africa.
Over the past few weeks we have filled 3 containers full of unimogs, cut unimogs, and all the rest in between!