Completed Set of United Nations Ex-u1100l Unimogs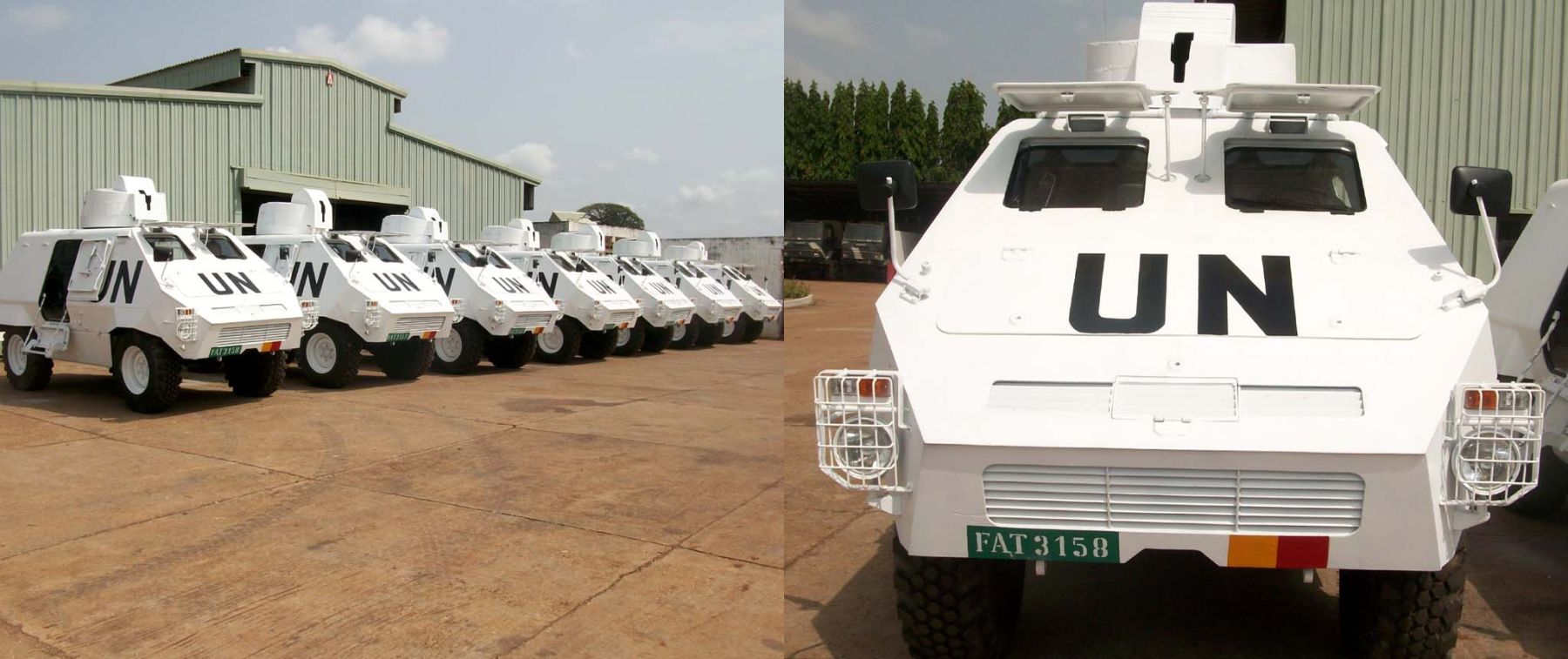 In several previous newsletters we've covered the transformation of these little ex-army U1100Ls from simple Unimog to trimmed down chassis and wheels and then we saw them fitted with the basic armoured shell. But here is the final finished article.
These spectacular looking United Nations vehicles have been kitted out to international peace keeping standards. They are destined for work across African nations which includes protecting civilians under imminent threat of physical violence; facilitating the return of refugees and displaced persons; monitoring the ceasefire and movement of armed groups in areas of civil strife and providing access for humanitarian assistance. To say they've got an important job is an understatement.