Compact Stainless Steel Exhaust System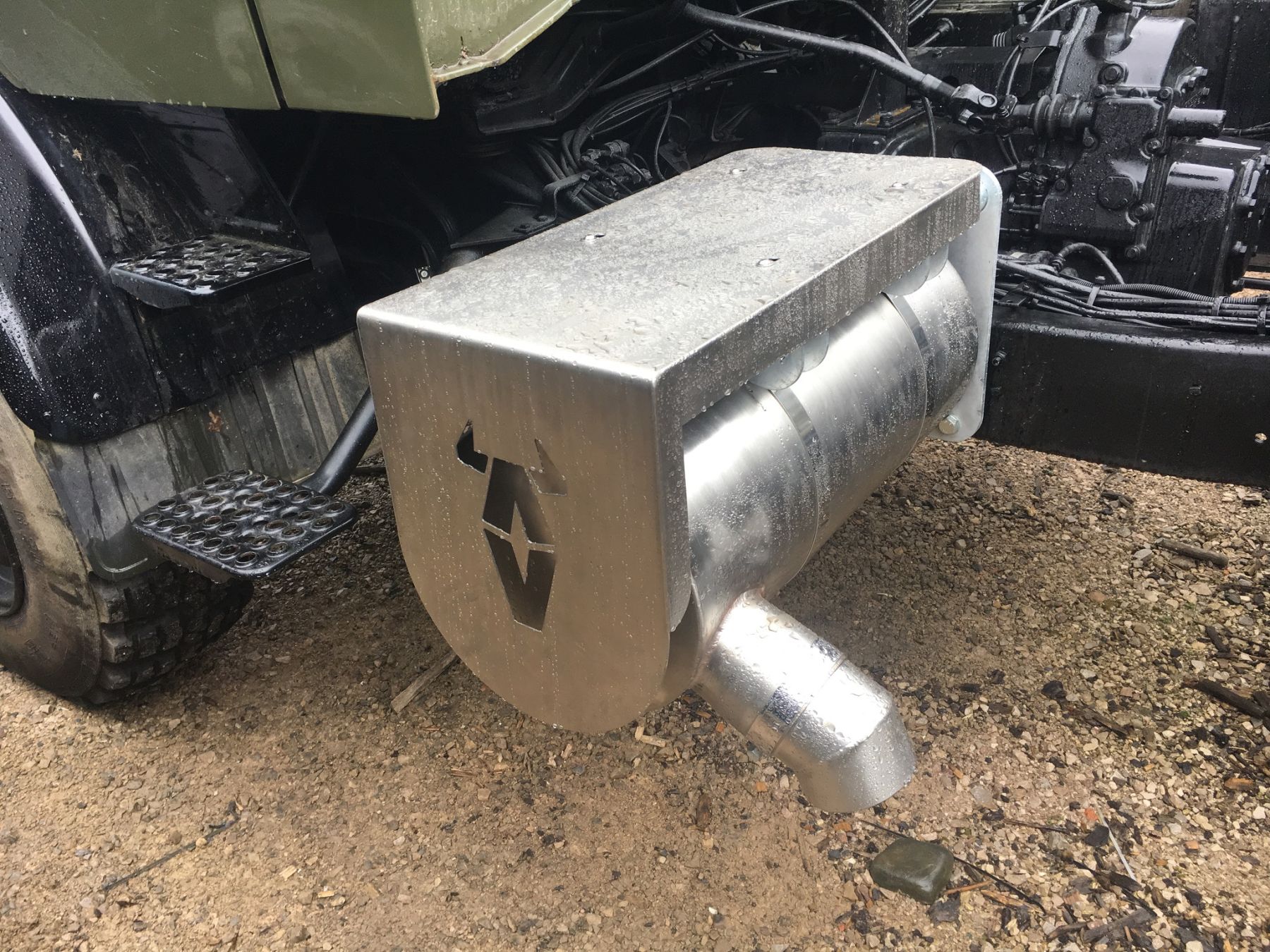 We have developed a complete replacement exhaust system in high quality stainless steel.
The silencer is fitted at 90 degrees to the chassis and utilises standard mounting holes present in all Unimog chassis.
This arrangement provides additional space for extra diesel tanks or chassis mounted storage boxes.
The pipe work is 75mm diameter which makes this system more efficient than the standard exhaust.
The silencer can be fitted with a standard tailpipe or an upsweep bend for use with an exhaust stack.
As an option the silencer can be "tuned" with different baffle arrangements to create a louder or quieter exhaust system as you wish.
At present these systems are suitable for chassis 425, 435 & 437 models up to 240HP with OM352 & OM366 turbo & non-turbo engines. Systems for other models will be produced subject to demand.
The kit includes all components required to fit to your Unimog and comprehensive fitting instructions are provided.
Price: £925+VAT.
Subject to demand we hope to develop exhaust systems to reduce exhaust emissions and visible smoke. Please contact us if you are interested in this.