CAST COMPONENT AWARD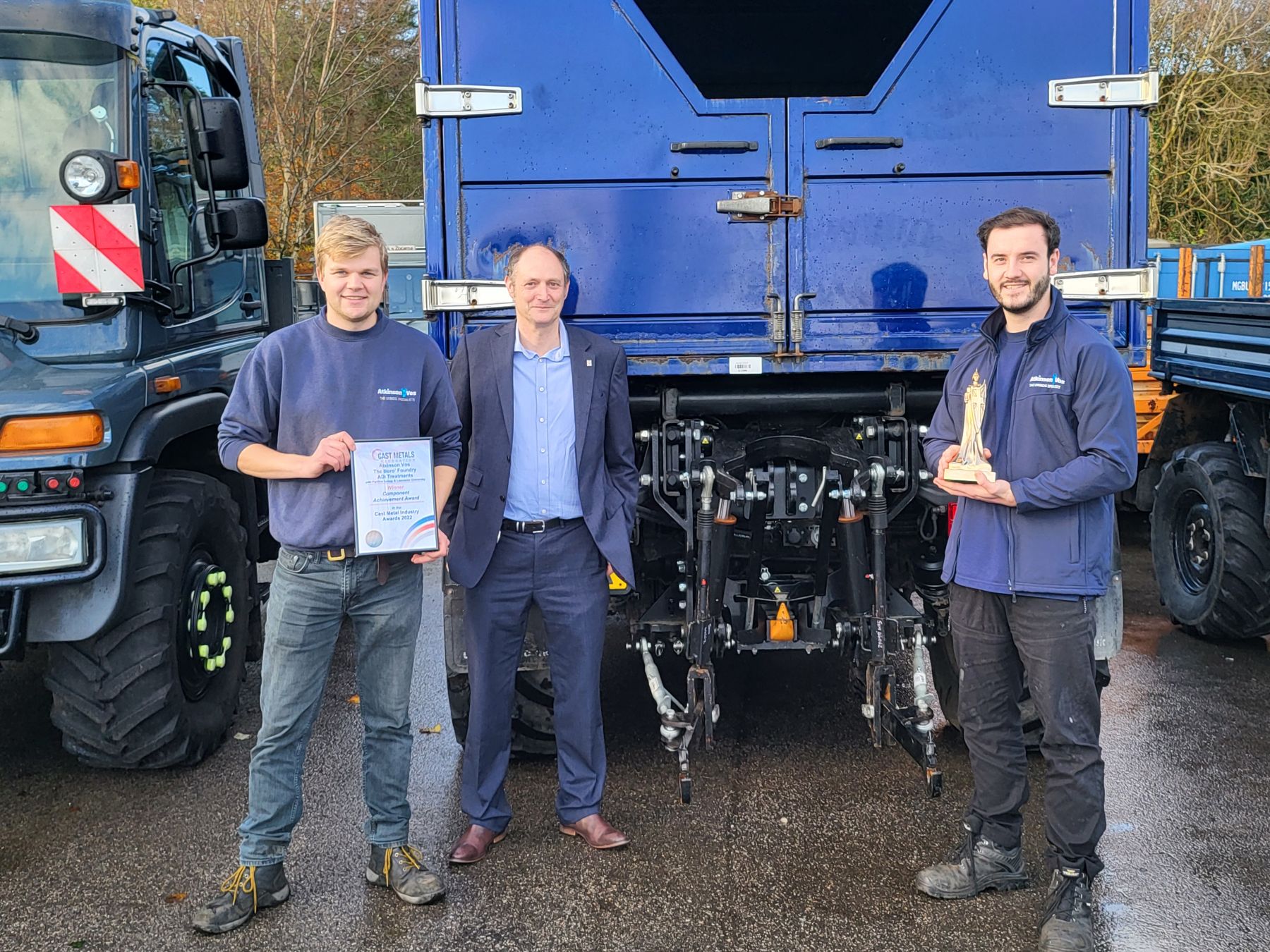 We are thrilled to announce that we have won the UK Cast Component of the Year Award from The Cast Metals Federation, CMF
The part in question was the power lift arm for our UGN rear three point linkage. This was completely redesigned for casting, and after a few iterations and lots of analysis we had a much stronger part which improved the geometry of the linkage and looks neater too.
A great end to a project that first introduced two of our design engineers to Atkinson Vos back in 2021 when it formed the basis of two industry linked projects through their engineering degrees at Lancaster University
The judges were particularly impressed with the collaboration with the university and other partners, and this is something we have found really valuable and strive to continue.
Many thanks to Arron Rimmer at ADI Treatments for his help with the project and Sam Edwards at The Boro Foundry for the casting.