Canadian bound U1300L camper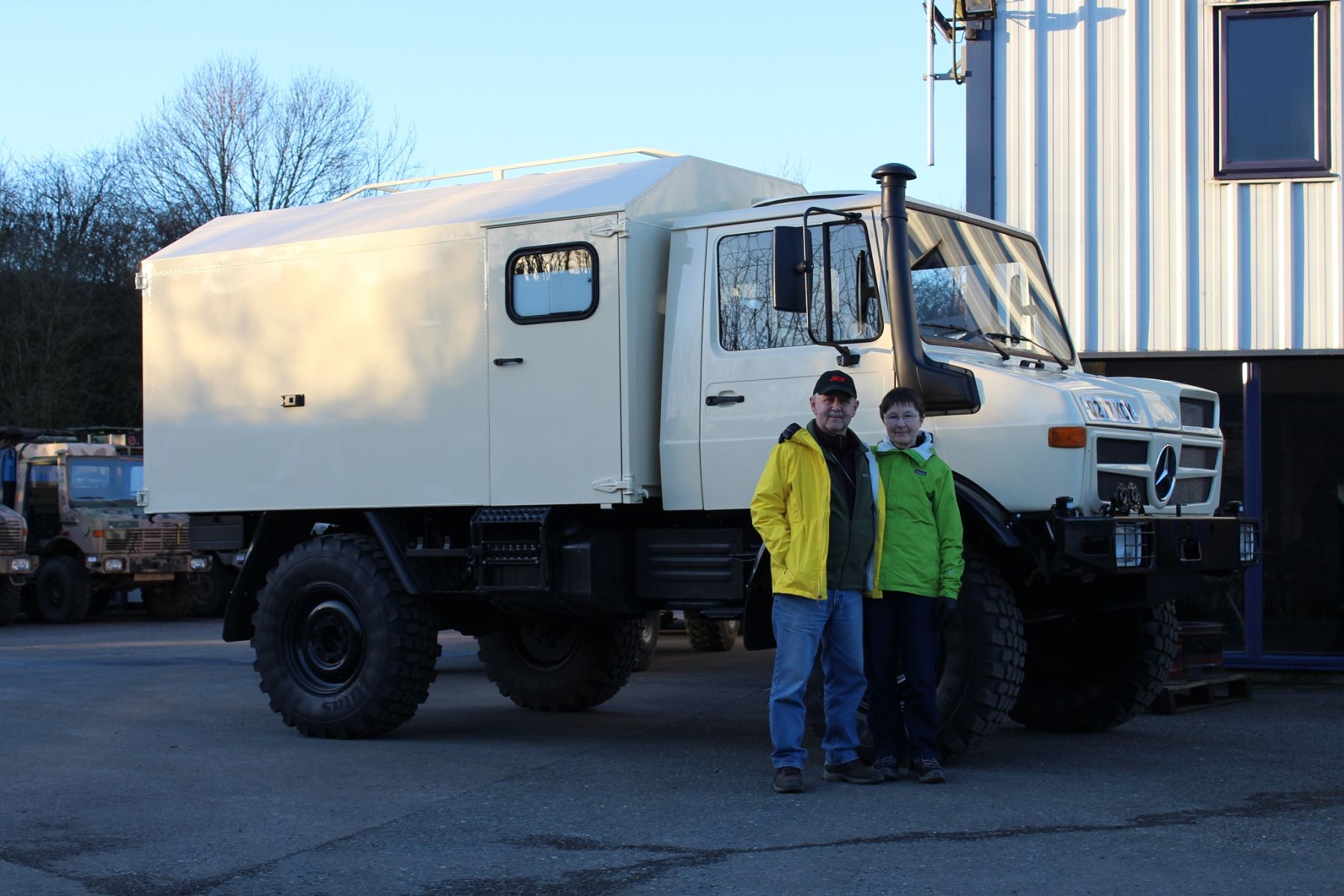 The U1300L ambulance you see here with it's proud new owners Anne & Laddie.
Anne & Laddie made the trip over in January to see their newly owned Unimog and to receive some workshop training before its voyage across the waters to Canada.
Anne & Laddie made contact with us in August 2017 looking for a U1300L to use as an expedition vehicle.
All initial information and queries were dealt with vie email and phone. Anne & Laddie even purchased the Unimog with only receiving information and images from us by email & phone which was testament to the trust we had installed and reputation gained throughout the years.
We had installed various upgrades & accessories to this ex - German military ambulance such as air sprung seats, intercooler, soundproofing & a Webasto diesel heater to name a few.
Following Anne & Laddies visit they then went on holiday and after planning with us we scheduled to have the Unimog shipped and ready the same time they arrived in Canada as they would then need to drive it a long way home.
Here is what Anne & Laddie had to say on their return to Canada.
We have arrived home safe and sound. After 5,372 kilometers we can report that the mog has exceeded our expectations. The ride is comfortable and it handles the road well.
Once again, thank you for your diligence and hospitality. We value your friendship.
Check out our blog at earthx4x4.com