Camper build on a U4000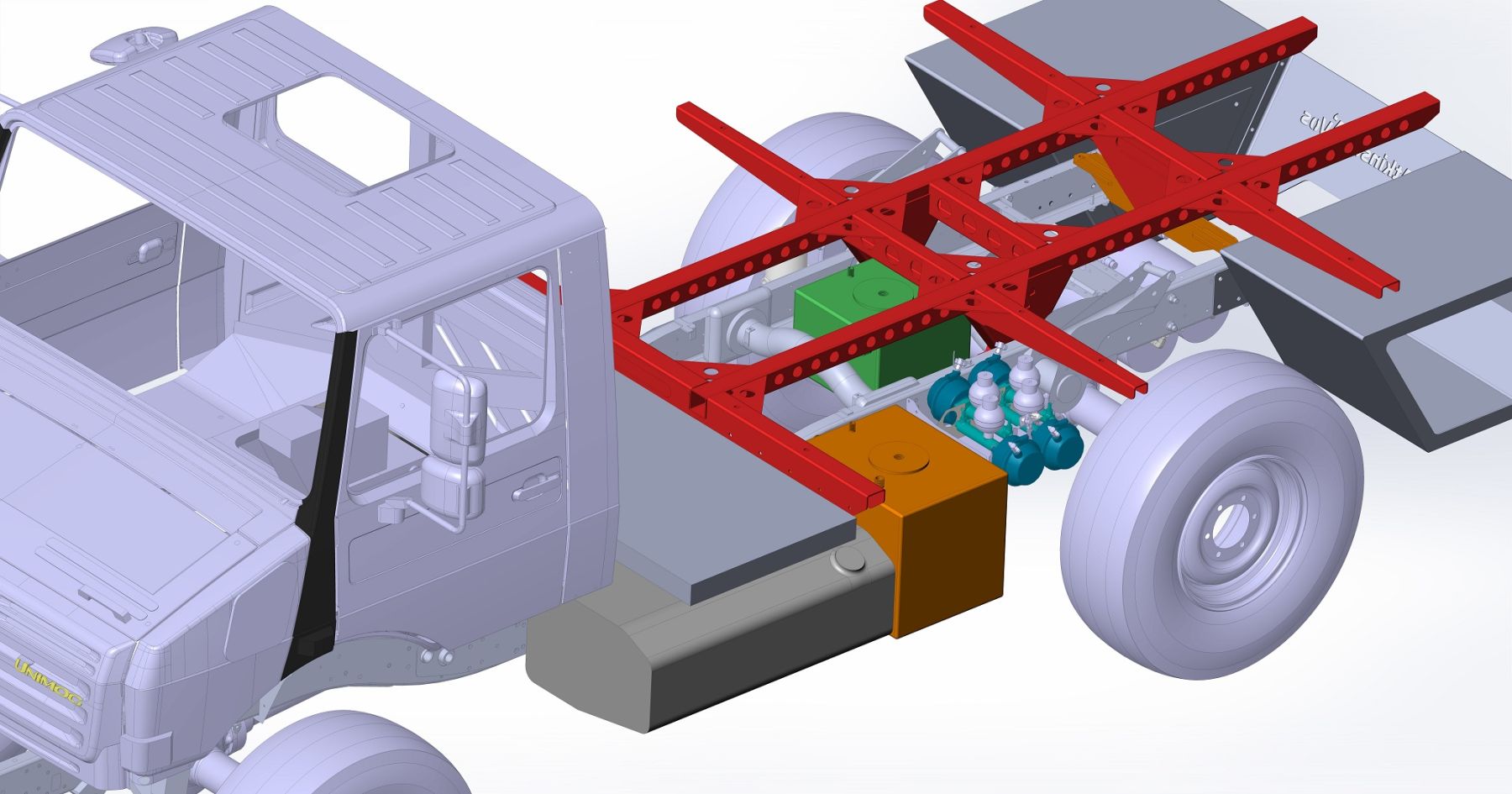 We're busy with a camper build on a U4000 Unimog at the moment which will be mounted to an AV torsion free subframe.
We're optimising the available space on the vehicle chassis by designing grey & black water tanks to fit around larger diesel tanks as well as large storage boxes behind the rear axle which give 300 litres of extra storage.
This is a typical example of how our customer focussed and design led approach to these projects works.