Camper build on a 6x6 Mowag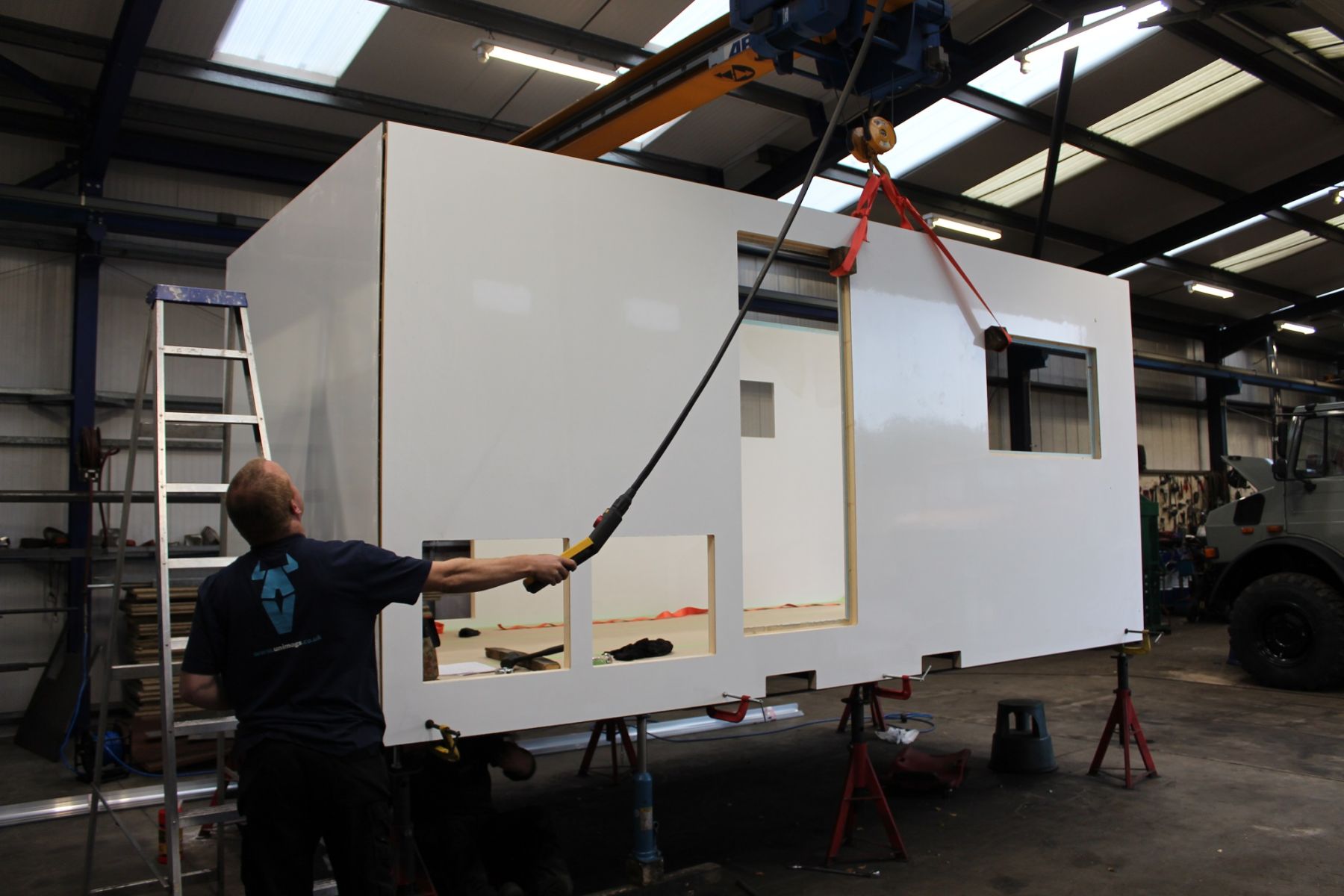 Work is nearing completion on our first camper box build on a non Unimog vehicle.
Our customer Rory approached us recently to build a camper box body for his 6x6 Mowag.
We sat down with Rory and discussed many options for design, windows, doors, hatches, lockers and crawl throughs.
Rory came back to us with a design for his camper box body, and we refined elements of his design.
Here in the image you can see the camper box coming together with panels being aligned, Rory will be taking the camper box body away with him and plans to fit the interior out himself.