Bon Voyage to Two Camper Mogs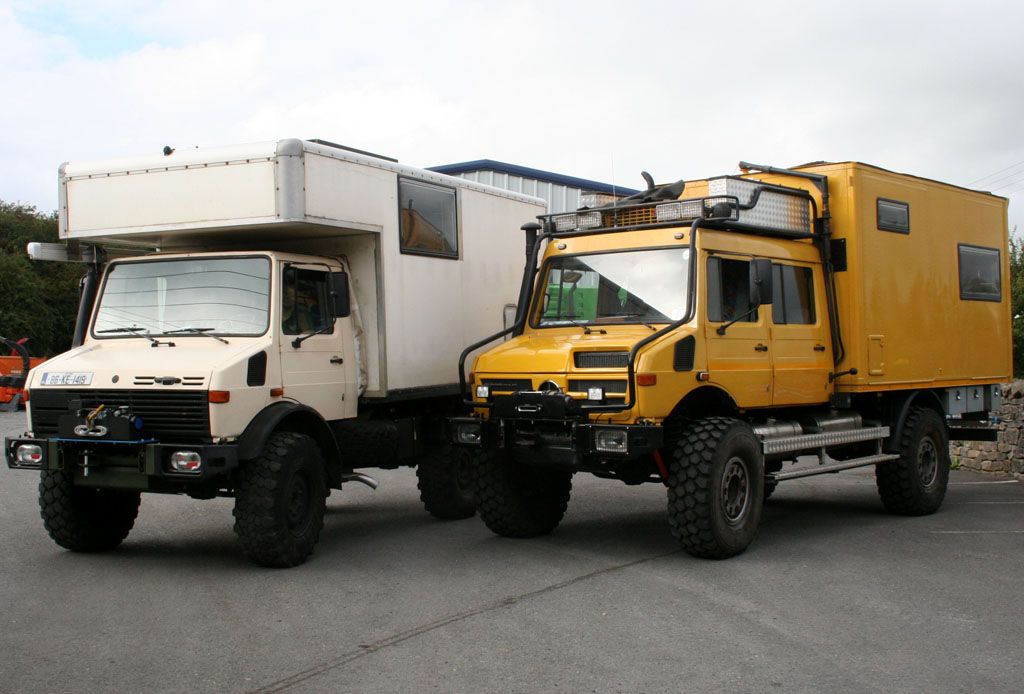 We have many customers who convert their Unimogs into campervans and bring them to our workshop to have work carried out or who pop by to say hello if they're ever in the area.
We were very shocked when some old customers of ours were shown all over the national news earlier this month - the last time we had heard from them was before they started their journey over 5 years ago! They bought their Unicat mog elsewhere and then brought it to us to have vital work done on it.
We think that although it was the weight of the Unimog which caused the bridge to give way, it was also the sturdiness of the vehicle which saw the couple escape unharmed, despite a 30ft drop! They are currently trying to extract the mog from the ravine, a task which will be no easy feat as it will require a heavier machine than the mog itself. Good luck Bruce and Lesley!!