Bit of a Tight Squeeze!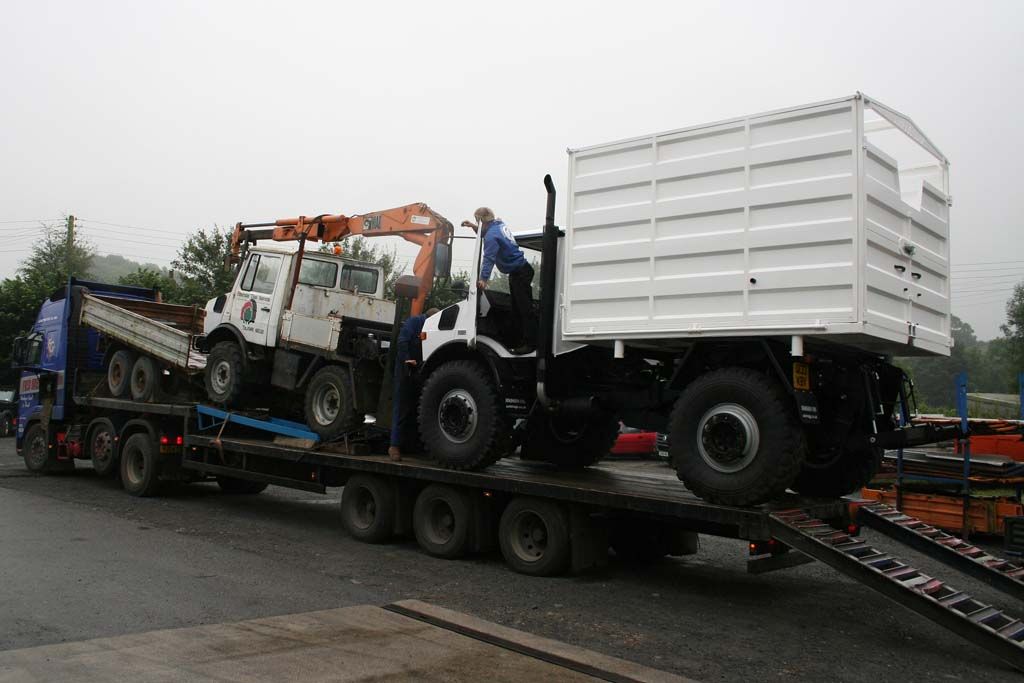 We knew we this load was going to be a bit tight, but I don't think we realised just how tight!! We had a Muller trailer, a U1000 and a U1750 to fit onto this low loader and as you can see, we were a bit short of space!
We finally managed it by taking the headboard off the trailer and driving the U1000 up our ramps with its nose in the trailer! By the time everything was loaded, we had about 2" to spare!! Its all part of the fun!!