Birthday, Easter and Christmas for This Mog!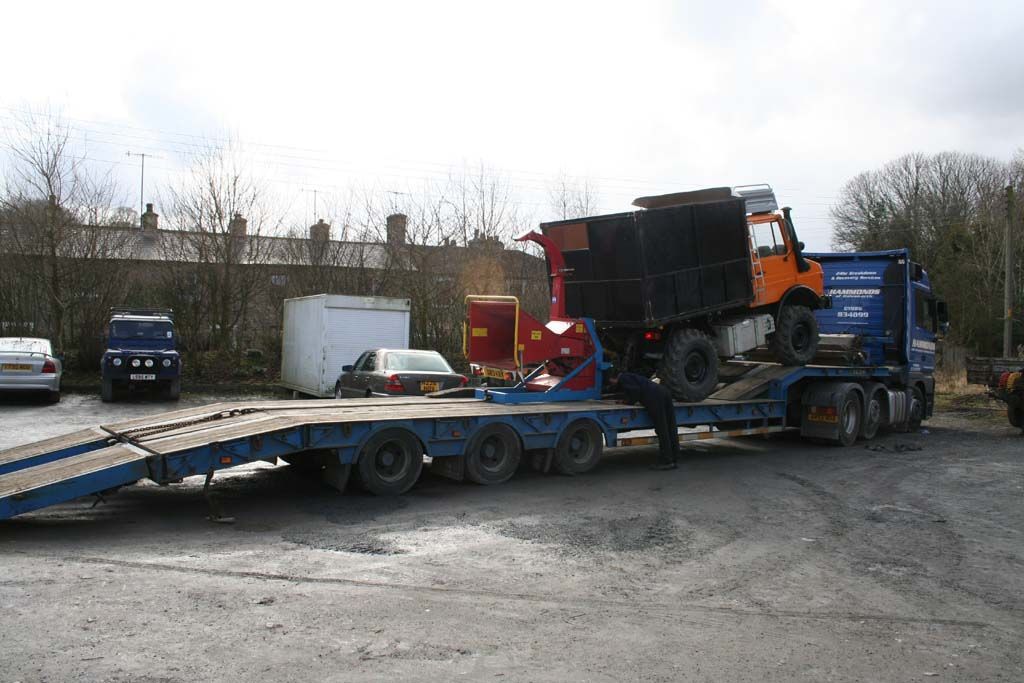 This Unimog U1000 is finally leaving our workshop after a month of pampering! This is one mog that has really taken advantage of our well equipped workshop and great rates!
The Unimog came to us mid February and left mid March after having a whole load of jobs doing to it. To start off, the guys in the workshop have fitted a replacement cab to the mog with all the trimmings and re-wired it to make sure its all working. Then we moved onto accessories! We fitted a mild steel exhaust stack, front mudguards, galvanised rear mudguards, a roofbox and a chipper tow hitch. Once all that was done we re-fit the chipper and back body and sent the mog on its way.