Bentham, the Early Years, Humble Beginnings - Fra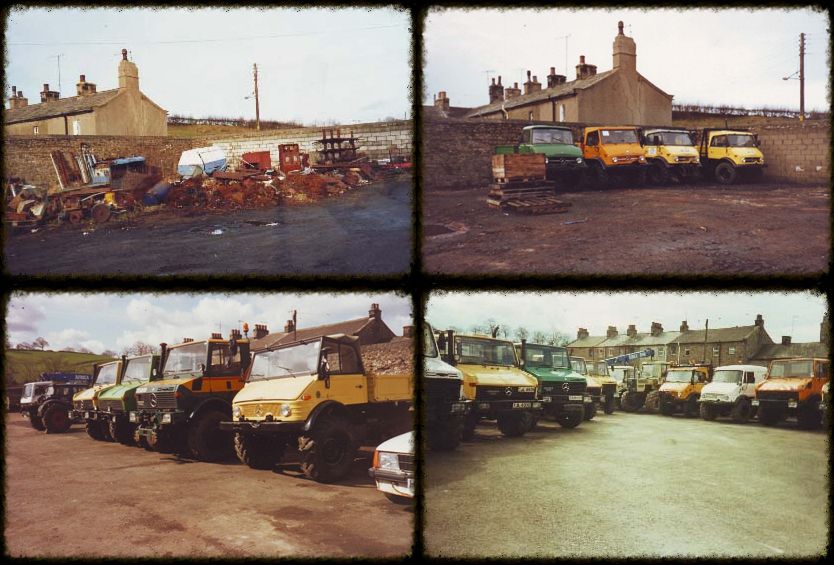 In the late eighties our main business was the export of trucks, machinery and parts to Africa, hence the company name Africa Link Ltd. The export was done from a rented part of a crane hire depot in Morecambe and Unimogs were perhaps 5% of our business.
In 1991 we were lucky enough to buy the old silk mill in High Bentham (where my parents had retired). The mill was derelict and the yard a wasteland of rubbish and scrap. Having all the space now we assembled our proud line up of 4 U900s!
We began to rapidly expand that percentage and by the end of that decade we were so busy with Unimogs we gave up our trucks and African spare parts completely. We changed the company name to ATKINSON VOS LTD as my name had become familiar to many Unimog types. Ultimately we had a yard FULL of Unimogs and parts and bought the field opposite…