Barcelona to Bentham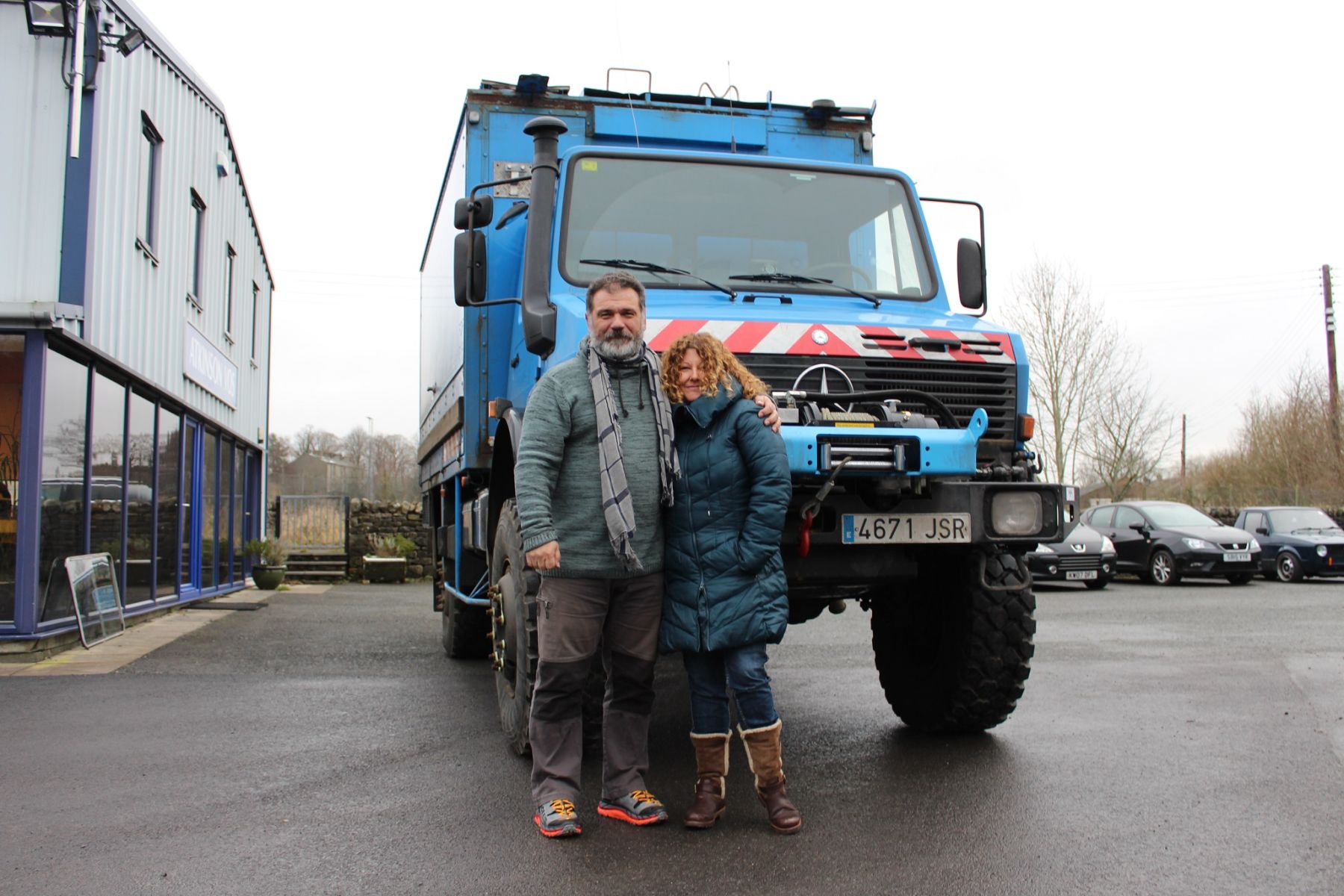 In autumn 2016 one of our customers from Spain brought his Unimog U2150 all the way from Barcelona to Bentham.
Travelling all the way our customer had stopped in for us to do quite a lot of work to his Unimog – which he is planning to convert into a camper.
The Unimog went into our workshop where our mechanics got to work on it giving it a full inspection.
We worked with owner by email to agree the scope of work and sent lots of photos of the areas which needed repair to help overcome the language barrier.
The injector pump was upgraded to produce 250HP, we had fitted an upgraded turbo and a high output alternator with the vehicle's future use as a camper in mind.
We carried out repairs to the gearbox to ensure that it has a long and trouble-free life.
We then went about fitting a shiny new 280 litre aluminium tank. We moved the old tank to the opposite side and piped the 2 tanks separately to avoid fuel contamination from one tank to the other.
We also fitted a new 15000lb hydraulic winch for recovery in the unlikely event of the Unimog getting stuck
All of this before our customer could get in and drive away from the bitter winter cold of England back to the sunshine in Barcelona.