Aztech Tree Services Unimog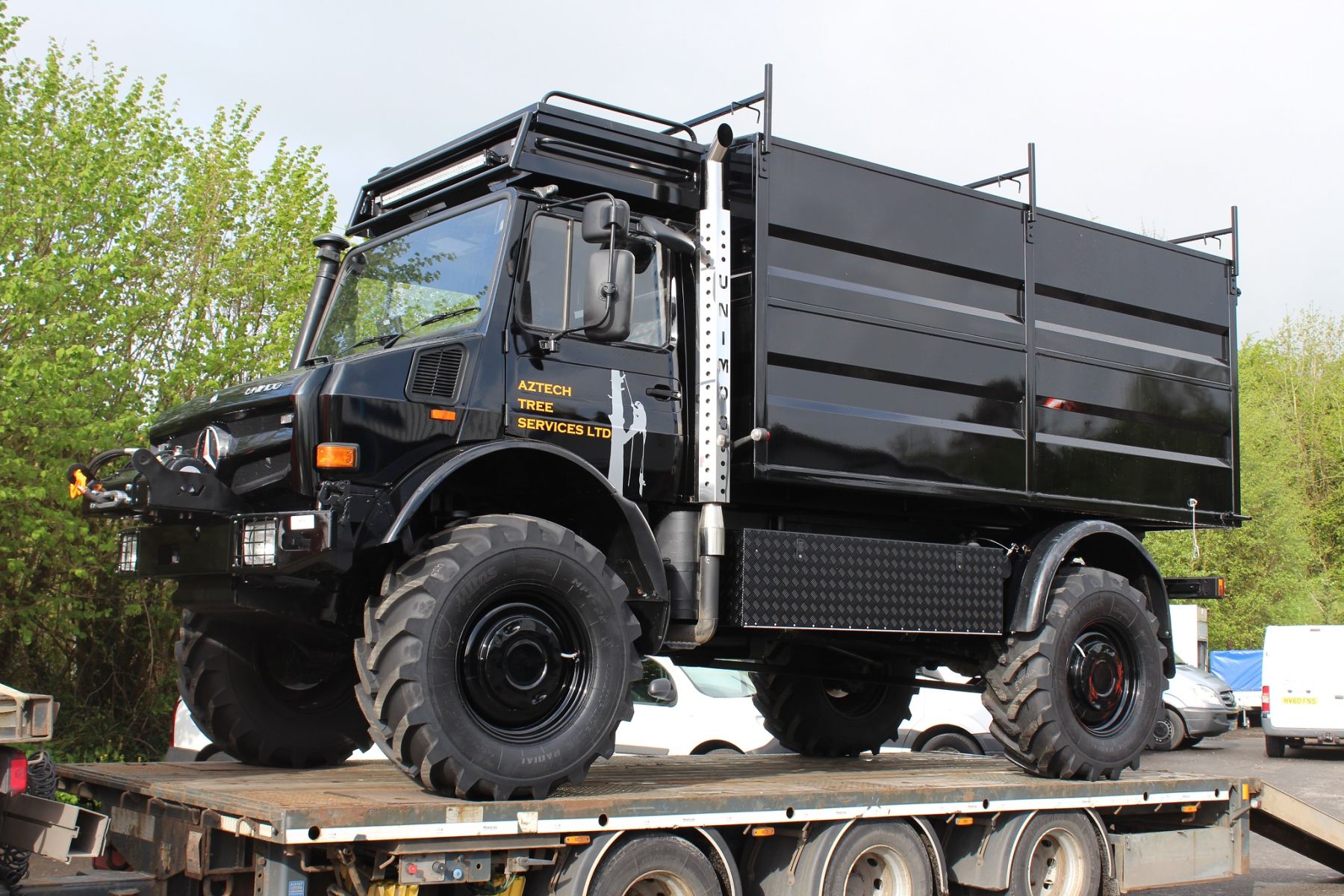 Supplied earlier in the year this stunning U2150L38 to Adam at Aztech Tree Services.
Adam came to us looking for a Unimog which could hold the most chip in the Unimog and we didn't disappoint with this long wheelbase U2150L38.
We sat down with Adam and discussed what he wanted to achieve and the jobs that the Unimog would be doing and discussed various upgrades and accessories with him.
The conclusion of the meeting was to have the Unimog fitted with one of our chip bodies, roofbox, heavy duty fixed hitch, various toolboxes and also a new style front grille which definitely gives the old style square cab Unimog a more modern day look.
Many customers may have seen this Unimog recently at the APF show in September 2018 where Adam was kind enough to let us display his Unimog on our stand.