AV SNORKEL TOP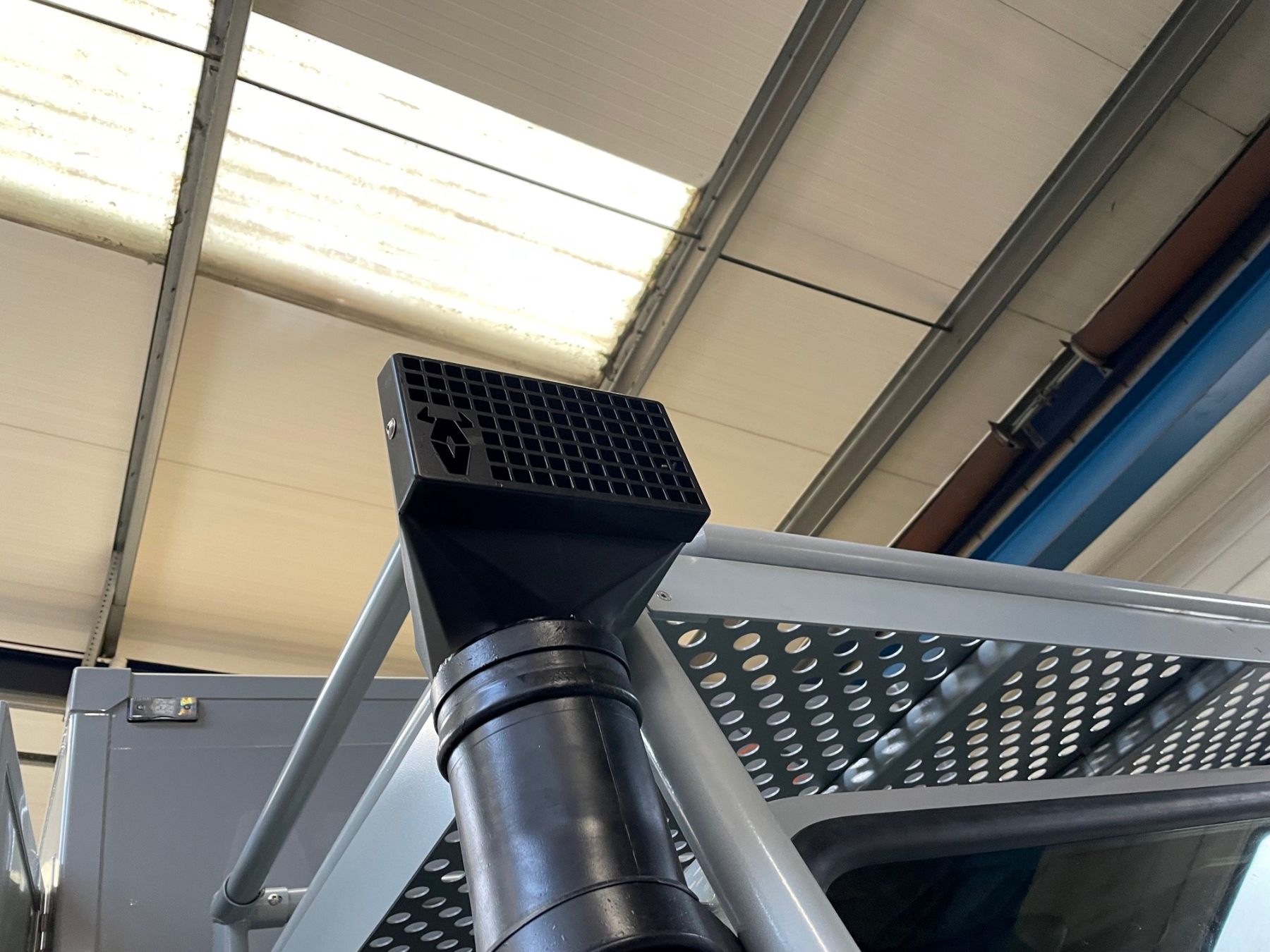 We've developed this stylish & robust replacement cap for the raised air intake/snorkel fitted to many SBU Unimogs.
Constructed from powder coated steel with an attractive grille design this part will make your Mog stand out from the crowd.
The original metal "mushroom" tops are often rusty and damaged and the plastic replacements now available from Mercedes just don't fit correctly!!
Our price: £95+VAT