Art, Wildlife and Unimogs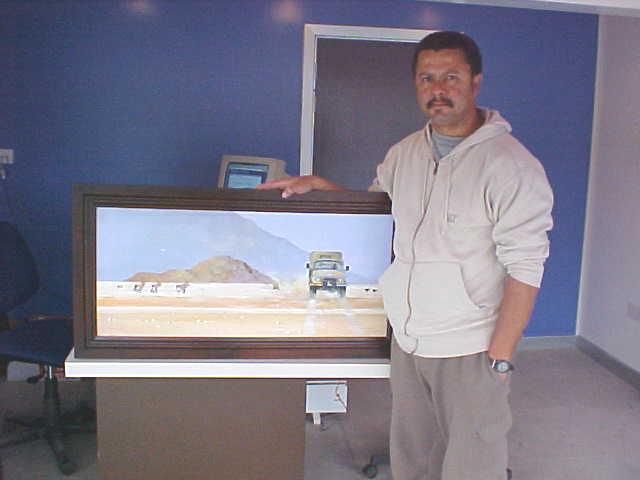 Our longstanding customer from Malawi, David Kelly has finally revealed his true colours. He has always been very modest and almost secretive about what he really does with his U1100.
It transpires that he is a well known [in art circles not Unimog circles] African Wild Lfe artist.We have just bought an original of a U1100 in the Namibian desert. We have given it the position of honour above Simon's desk.
He now appears to be studying a distant unimog rather than just daydreaming which is better for our corporate image. An original of a U404 troop carrier in the Zimbabwe bush is available. See www.africanwildlifeprints.com