Another Use to Add to Their Belt!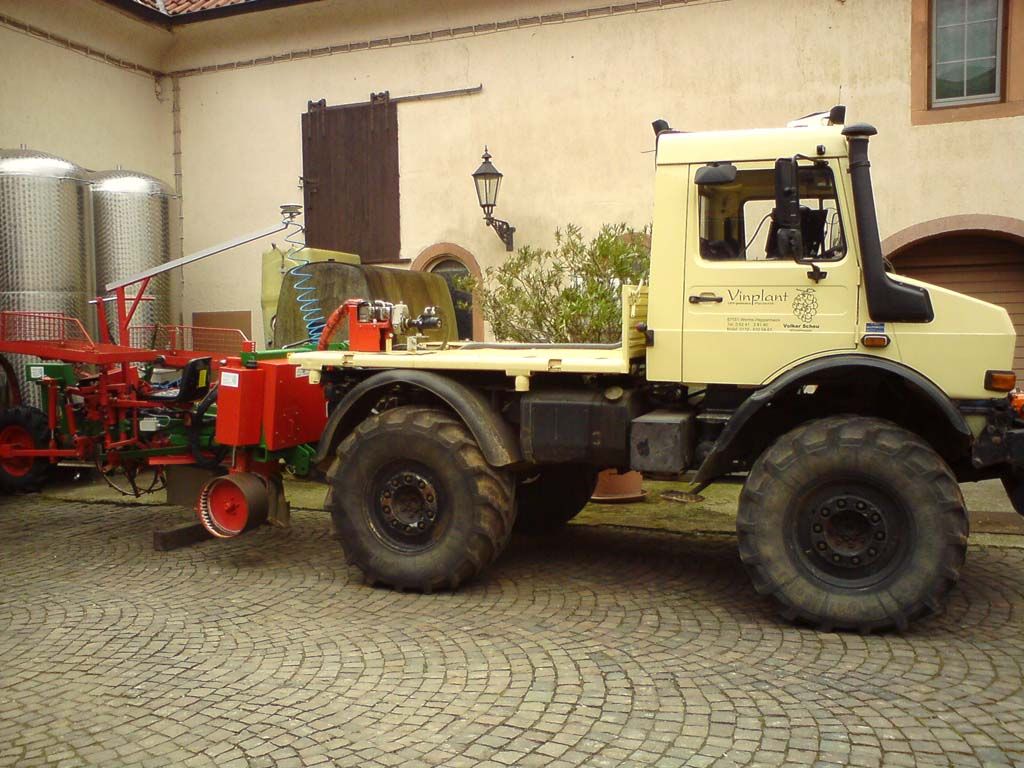 Unimogs have so many uses! I have come across people using Unimogs for many different things, and now I have a new one to add to my list!
This U2100 belongs to one of our German customers. He brings the Unimog across to the south of England every year and uses it for vine planting.
As requested, we sent him some Atkinson Vos stickers to finish the Unimog off nicely!