Another Successful Broker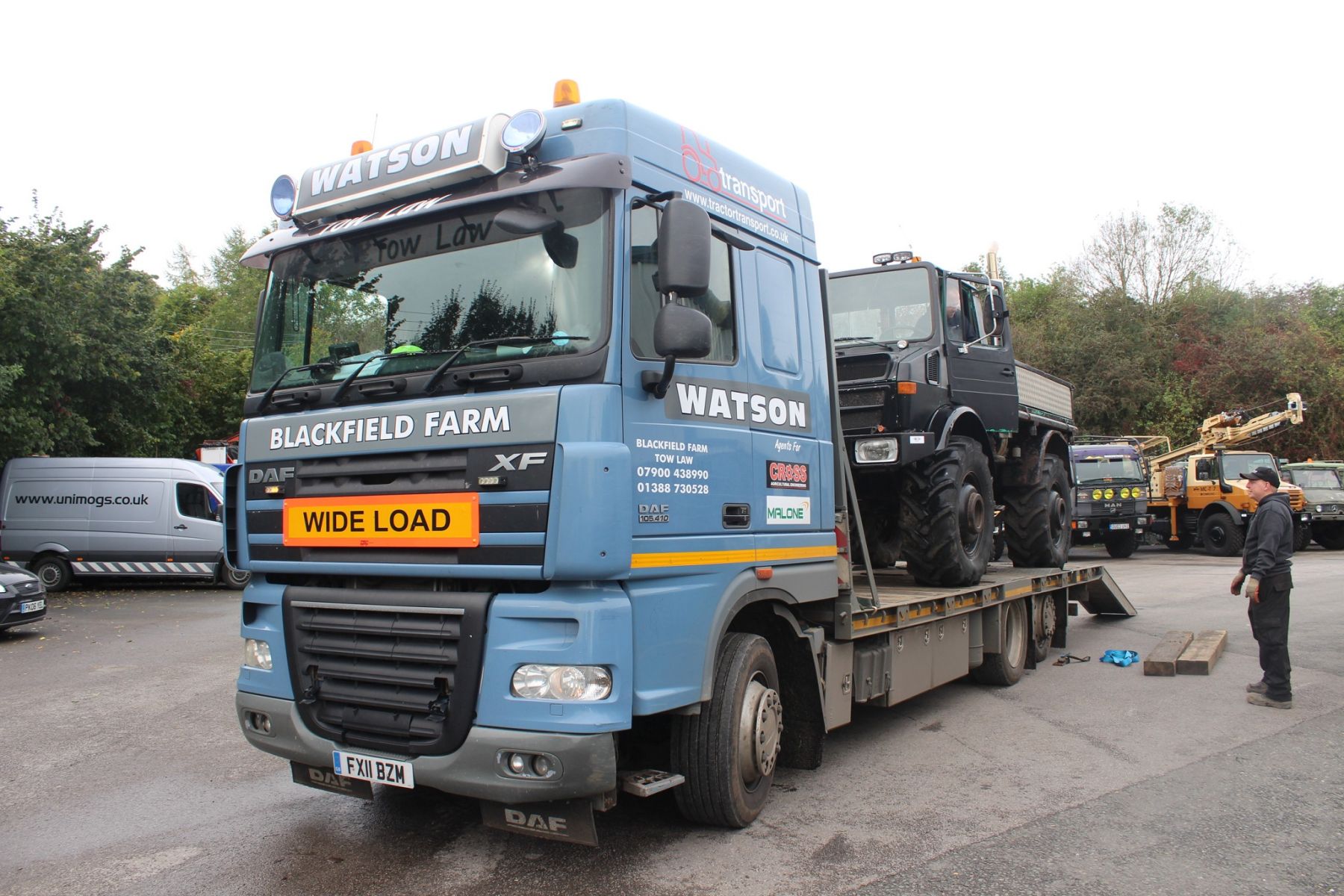 Recently brokered for one of our customers this U1300AG.
Harry a fencing contractor came to us looking for a Unimog to suit his business, we discussed a number of Unimogs we had in stock, finally settling on this U1300AG.
As per any Unimog we broker we carry out a thorough 4hr inspection on the vehicle to see what repairs are required to bring the Unimog back to excellent mechanical condition and this Unimog was no different.
After we had agreed a sale price for the vehicle with Harry and the current owner of U1300AG we then discussed what repairs he would like carrying out to the vehicle before putting it to work.
We carried out a full service as well as minor repairs to the rear axle, torque tubes, brakes and engine.
Here you can see the Unimog loaded in our yard ready to be delivered to Harry and to go straight to work!!!