Another Lorry Load of Lovely Unimogs!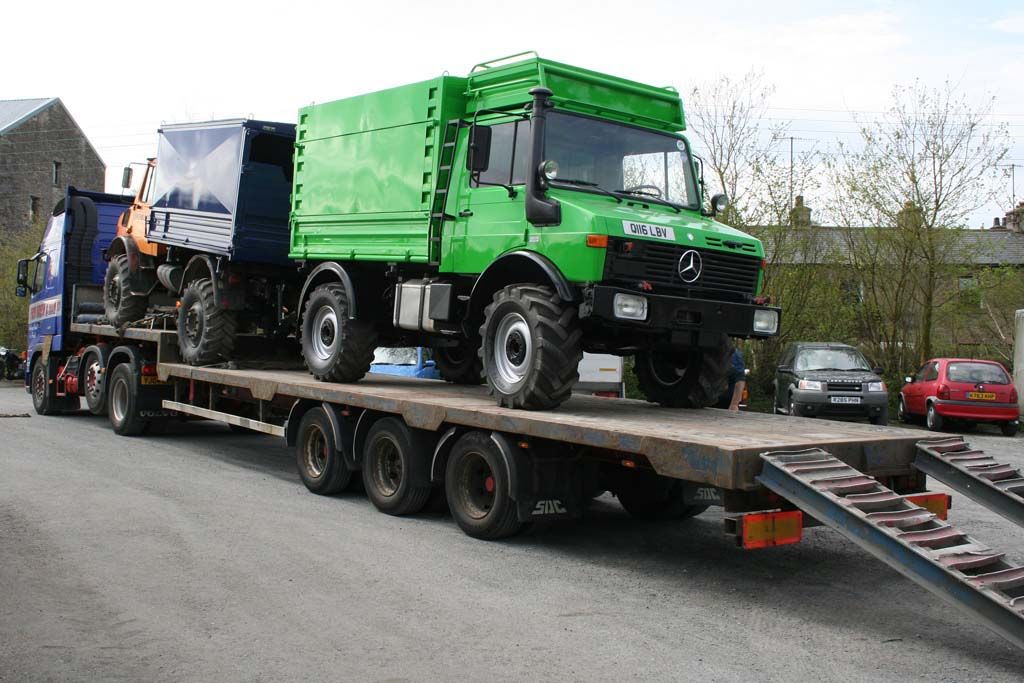 Here are another two Unimogs making their way down South to their new homes. The green Unimog U1250AG has gone down to Stevenage to work in tree care and landscaping. It has had a full repaint, full service and we carried out a few repairs on the cab to bring it up to scratch.
The blue and orange Unimog U1750AG made its way down to Surrey to join 1st Call Tree Clearance and their other Unimogs, a U1300L and a U1750AG, also bought from us in previous years. We sprayed and fitted a new chip body and seats and also supplied one of our rear linkages, rear pto shaft, soundproofing kit and exhaust stack. On its arrival, the Unimog was going straight to the paint shop to get the cab sorted out and then off to work it goes!!