Another 2 Unimogs Hit the Road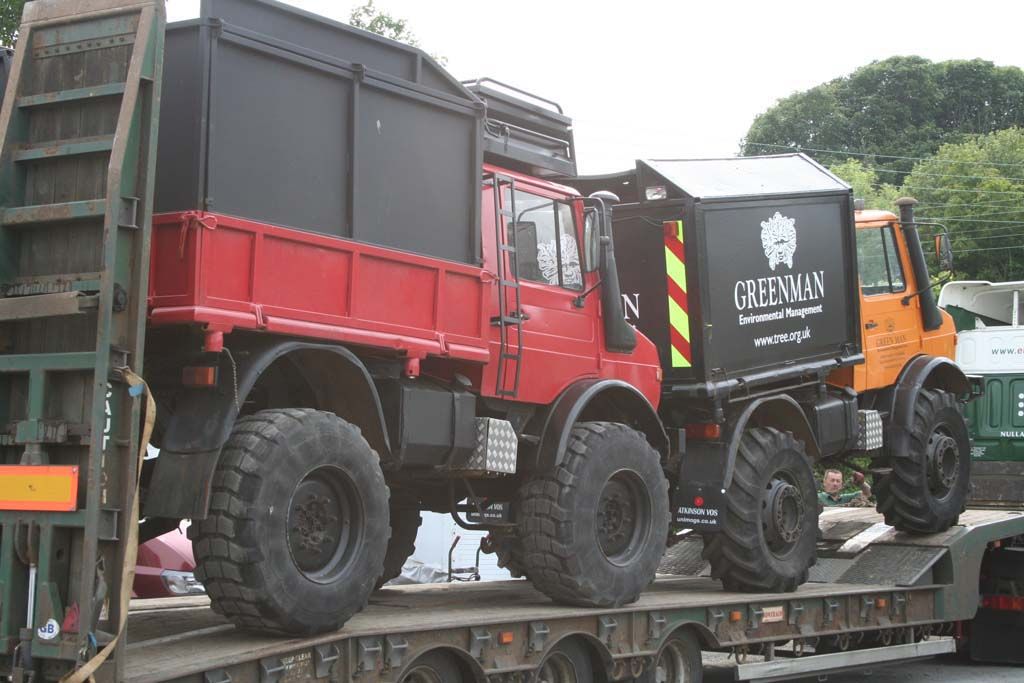 Another 2 Unimogs loaded up ready to head back down to their owners. The first on the wagon is a U1700
and the one on the back is a U1500. Both Unimogs have been tucked away in our workshop having a few repairs done.
The U1700 belongs to an environmental management and tree services company down in Bath. It came up to us for some work on the brakes, and a few other tweaks here and there. The U1500 had a full overhaul. We fitted many of our accessories like the intercooler kit, mudguards, battery box and heavy duty radiator. We also fitted a recon steering box and some other smaller items so it was like a new machine when it left our yard!
If you would like to book your Unimog into our workshop for a service or repairs, please give us a call on 015242 62922. You can also take advantage of our mobile mechanic service where we can come to you saving you money on haulage costs and the Unimog does not have to leave your yard.