Another 2 Mogs Done!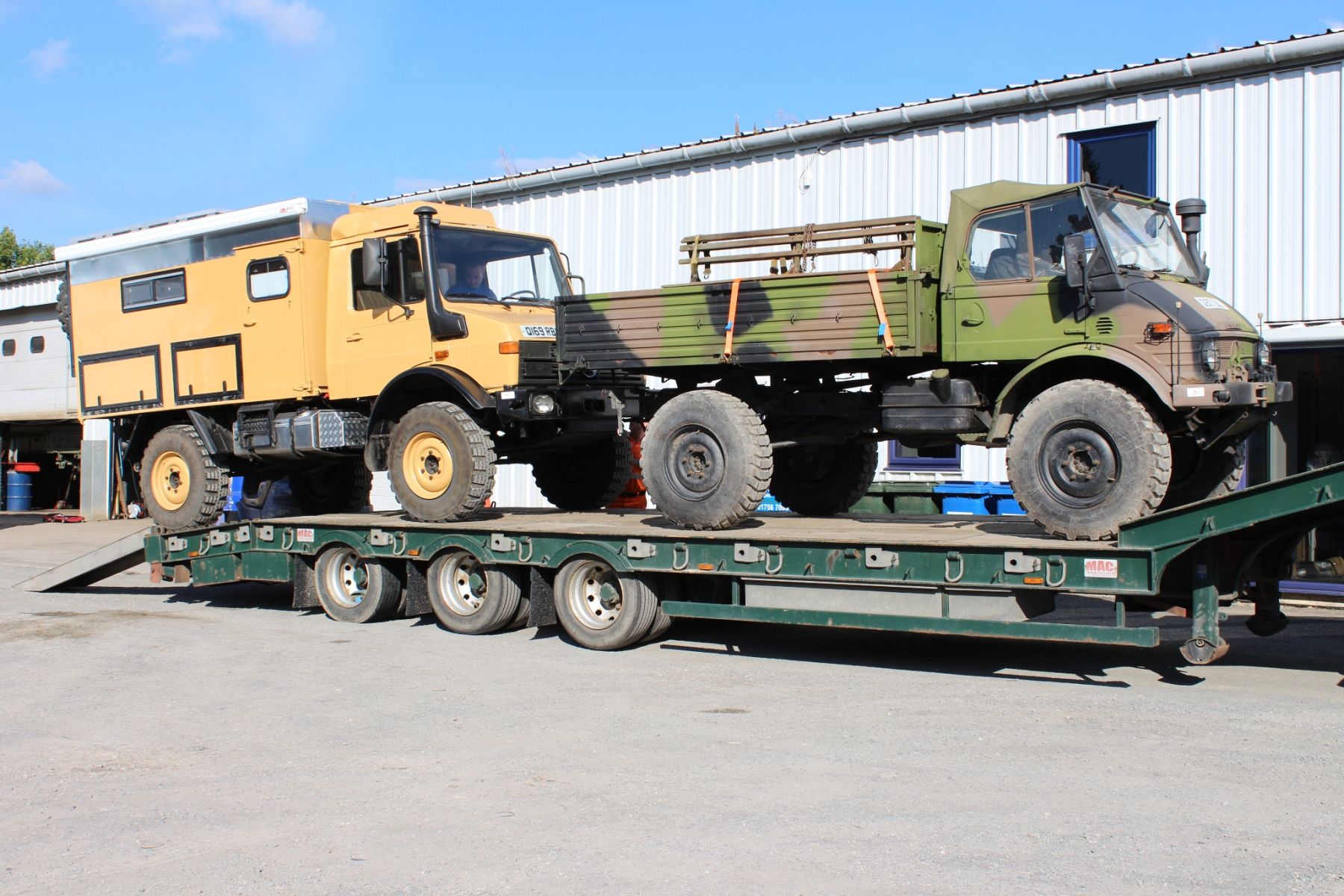 Another 2 mogs ready for the off!
Here we have a U1100 which a customer brought to us for us to carry out a service and repairs. We also sourced a new canvas cover for the mog and some seats for the back.
The U1300L camper came here to have a fuel tank conversion and some work on the rear calipers to get them up to MOT standard.
They are both loaded up and will be delivered by our trusty haulier to Basingstoke and Oxford