ACER TREE SURGEONS U5000 IN ACTION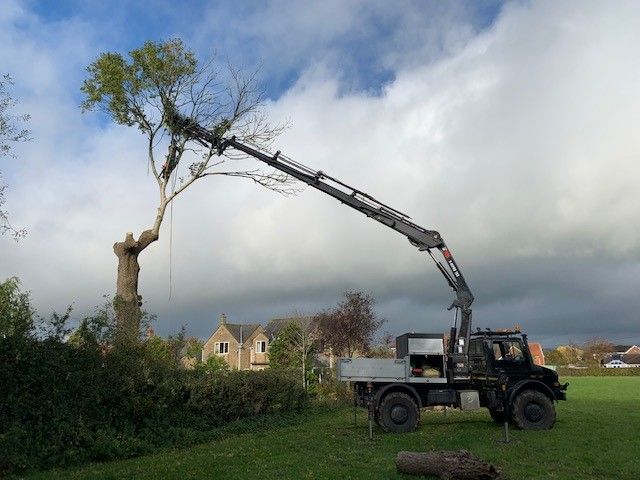 We were approached by Adam and the lads at Acer Tree Services in Wiltshire in the summer of 2019.
They were looking for a Unimog and crane set up to fit in with the demand of their Tree Surgery business.
After discussing the crane requirements with Adam we had decided on a huge HIAB flyjib crane with a massive 21m+ reach.
Once the crane was decided upon we needed to find a suitable vehicle for such a heavy crane and found the perfect model a 3.8m wheelbase U5000.
We rectified all the defects on the vehicle, repainted, fabricated an Aluminium toolbox body for the rear and fitted a 6.8T Hydraulic winch to the front.
Heavy duty springs were fitted and a double passenger seat in the cab.
The vehicle was ready to go early Spring 2020 and has been working hard all last year and doing a lot of varied work as you can see from the images.
Acer had commented " It's an awesome bit of kit and keeps surprising us as to what it can do"