A Very Happy Chappy!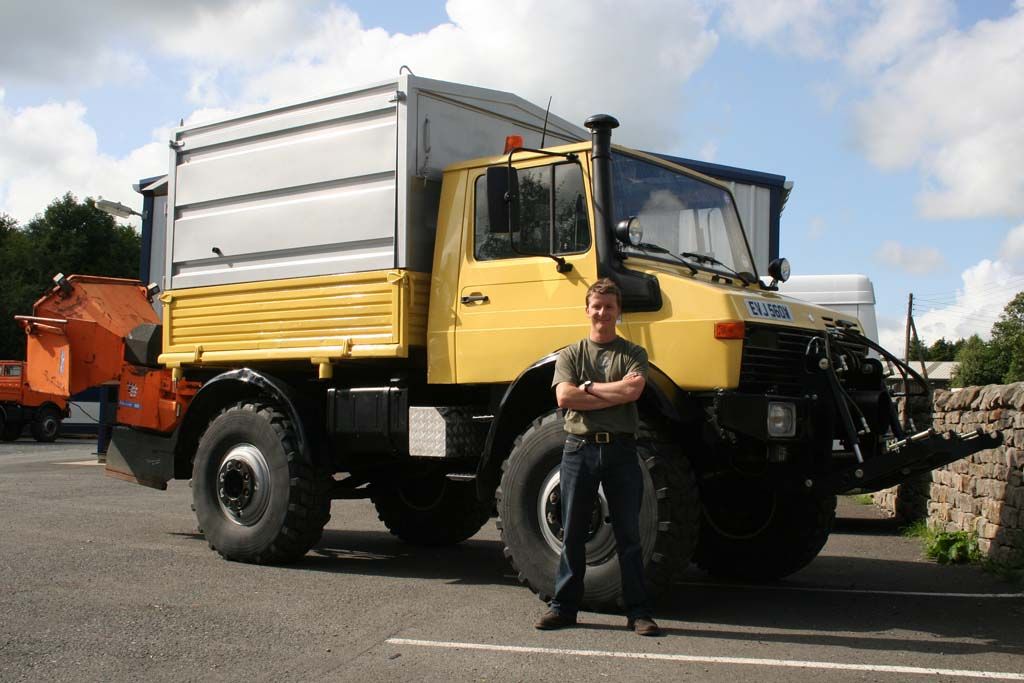 Rupert Tenison made the decision to part with his much loved and well-proven U900 (see earlier articles) and chose to replace it with this U1300AG. We fitted a three way tipper ram, rear body and rear linkage as well as crawler gears for off-road use. The Mog will be used to clear gorse on Bodmin Moor as well as in more conventional tree-surgery and forestry operations including towing Ruperts timber trailer. With our HD front linkage and reversing gearbox the woodchipper can be used at the front or rear of the Mog and the chipbox has the facility for front or rear entry. heavy duty rear springs mean that the Mog will make light work of a full load of chip and the chipper or timber grab on the rear.
If you are interested in upgrading your Unimog, please visit our stock page to see what we have in stock or give us a ring to discuss your requirements.