A Very Happy Chappy!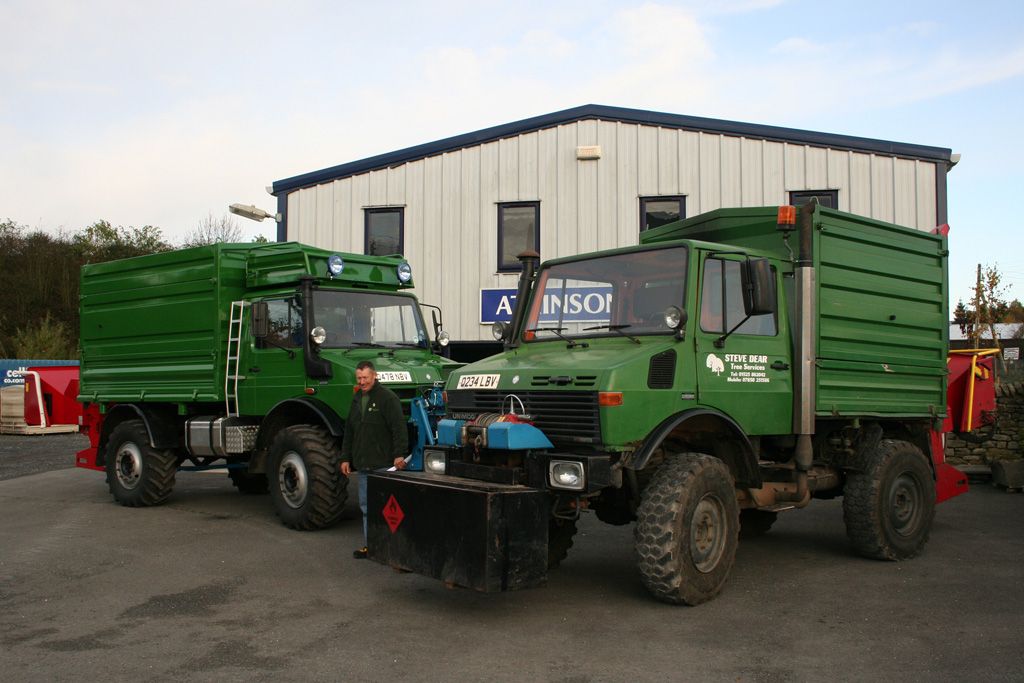 Here is a very happy Steve Dear dropping off his old Unimog U1200 and TP 200 PTO (right), and collecting his fresh out of our workshop, Unimog U1750 with TP 250 PTO (left).
Steve saw the U1750 at the APF show this year and knew it would be just right for his growing business. We have had the unimog painted in Steve's company green colour and fitted a heavy duty front linkage, tow hitch and 425/75R20 agricultural tyres to finish it off nicely.