A Long Drive Ahead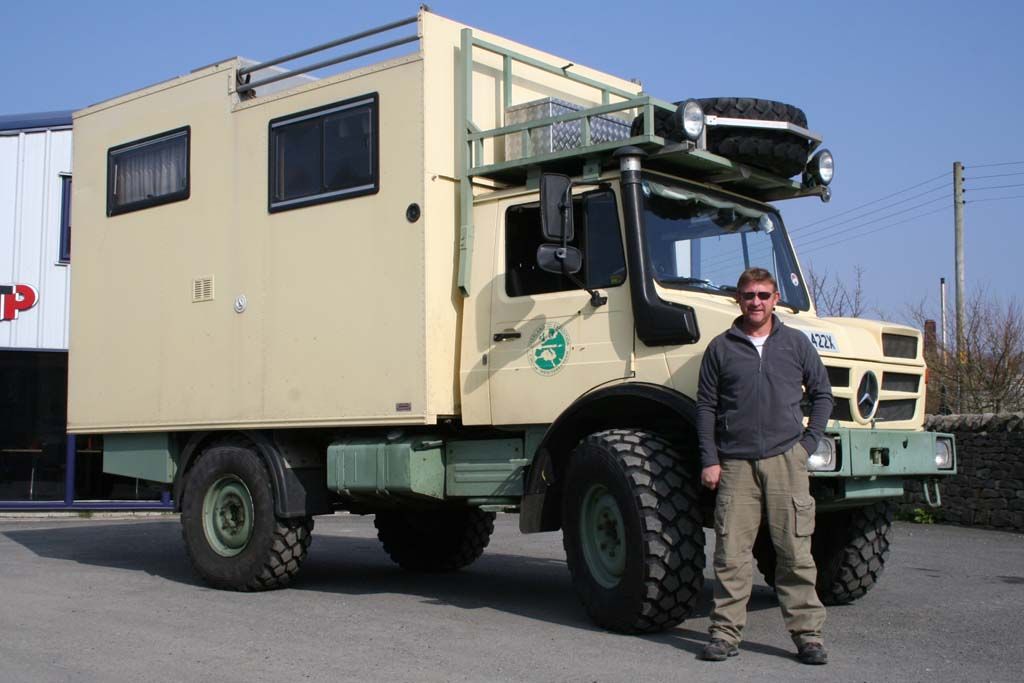 Here is a U1300L Unimog camper bought by a chap from South Africa. We brokered the Unimog for an existing customer of ours who was no longer using it and it caught the eye of its new owner.
The Unimog spent quite a while in our workshop where we carried out a right hand conversion, fitted an AV intercooler, soundproofing kit and heavy duty radiator. We also carried out a full service, went over the brakes and every other little thing you could think of to prepare it for its journey back to South Africa.
We wish mog and owner a safe journey!