31 Year Old Mog Tows Young Fastrac - Priceless!!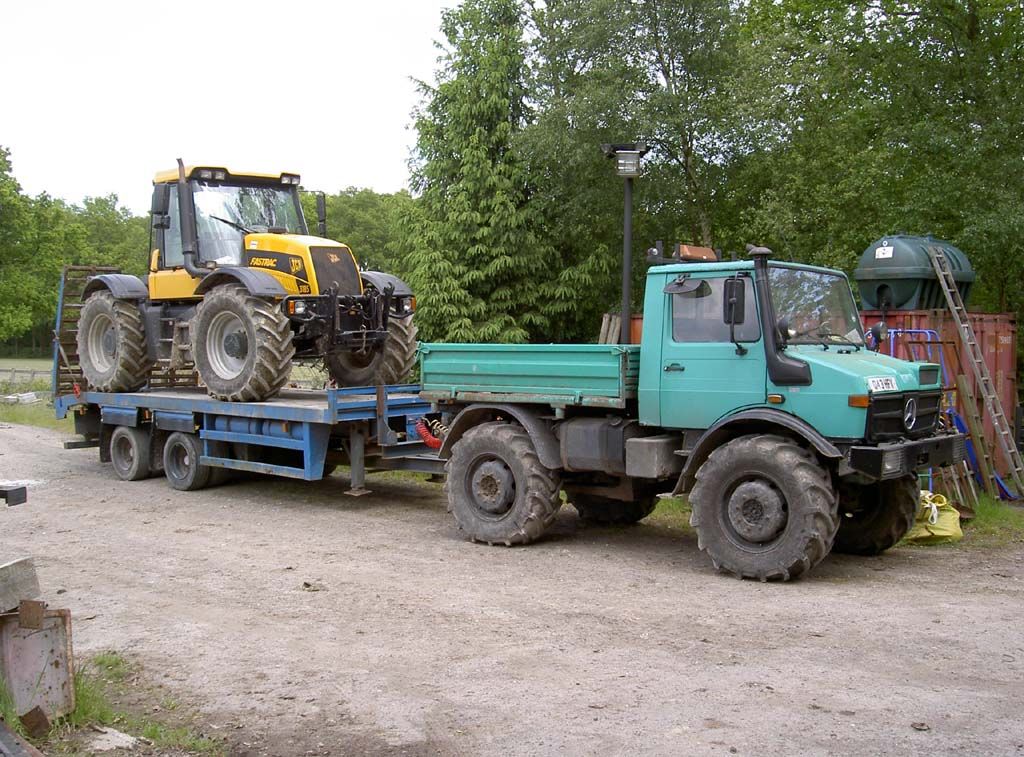 A customer of ours down in Sussex sent this picture up as he thought it might raise a bit of a smile on our faces! Here is Garth's 1978 U1300 Unimog giving a rather new looking JCB Fastrac a bit of a helping hand!
Garth has had the Unimog for 6 years and it has always proved to be a reliable machine. He has recently fitted one of our intercooler kits which has improved the Unimogs towing abilities as you can see in the picture above!!!