1st Choice for 1st Call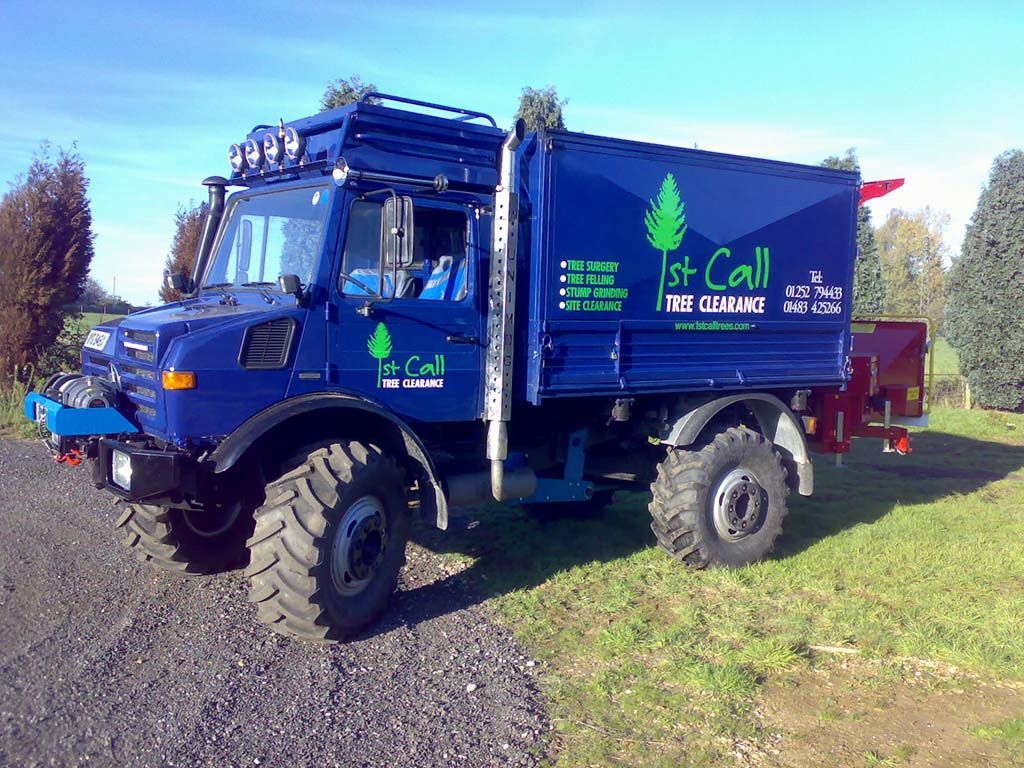 When John Benson and the team from 1st Call Tree Clearance were looking for a rig to fulfill their need for a large diameter chipper with top performance and reliability their thoughts turned to Unimogs and TP chippers!
They selected a U1750AG Unimog. We totally refurbished the vehicle to meet their needs including fitting an intercooler to 200hp, purpose made rear chip body, roof box, new tyres and finished off with new paint. We mounted an angle feed TP270 Chipper on the rear three point linkage. This machine gives unparalleled performance in site-clearance work.
They used the rig "in anger" for the first time the other day and they are all "very happy little boys". **STOP PRESS** Not content with just one Unimog, 1st Call have bought a 2nd Mog from us!!!